Over the years, Glass shower doors have become noticeably more popular among homeowners and business owners alike. Homeowners looking to obtain a modern yet equally sophisticated bathroom ambiance should definitely consider them. The high-end appearance it offers is unmatched in terms of style, which is reason enough for many homeowners to choose them. Let's talk about the ups and downs of glass shower doors.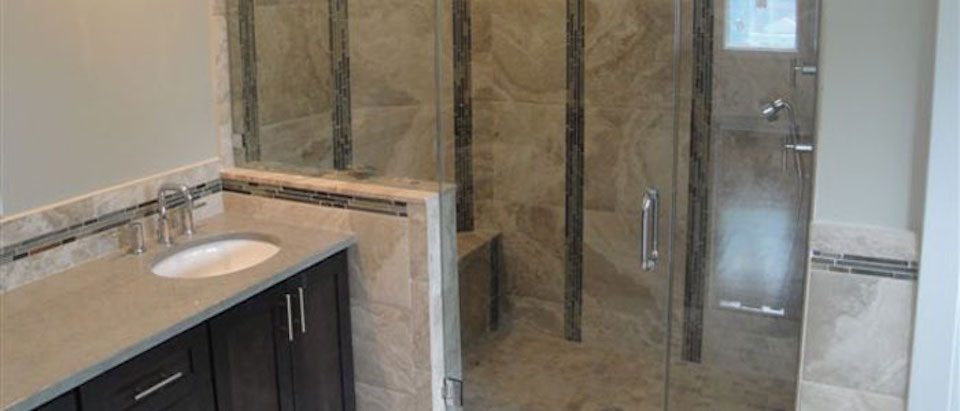 Glass Shower Doors – The Advantages
The biggest perk of these shower doors is their stylish appearance. It's hard to describe the sheer beauty of these fixtures without seeing them in person for yourself. Frameless glass shower doors have a certain level of sophistication that's simply not found in traditional framed doors. No matter how your bathroom is decorated, chances are frameless doors will compliment the atmosphere.
Glass shower doors are incredibly durable due to their tempered glass material. No matter how many times you accidentally bump or knock your frameless shower doors, they should hold up with ease.
Frameless glass shower doors increase the value to your home. If you are looking for a quick and easy way to increase your home's value, you should start at the bathroom. Installing frameless glass shower doors will instantly give a boost to your home's selling price, and that's something every homeowner can take advantage of.
Glass Shower Doors – The Disadvantages
The biggest complaint homeowners have is the price. Since they are naturally better quality than cheap plastic doors, frameless glass shower doors cost more money. You can expect to pay anywhere between $700-$1,200 for a standard model.
Another possible disadvantage of frameless shower doors is the small open gap between the bottom of the door and the top of the floor. When you are taking a shower, some of the water will can make its way through this gap and onto your floor. This is why it's important to use a water-resistant flooring in conjunction with frameless shower doors.
Florian Glass Service makes and installs glass shower doors and many other glass products and structures commercially and residentially in the Hudson County, Bergen County, and NYC areas in towns such as Hoboken, Jersey City, Union City, West New York, Secaucus, Guttenberg, Teaneck East Newark, Kearny, Cliffside Park, Saddle Brook, Saddle River, Fair Lawn, Englewood, Edgewater, Tenafly, Fort Lee, Alpine, Rutherford, Manhattan, and many more! Contact them today at (201) 863-4770 or visit the website.