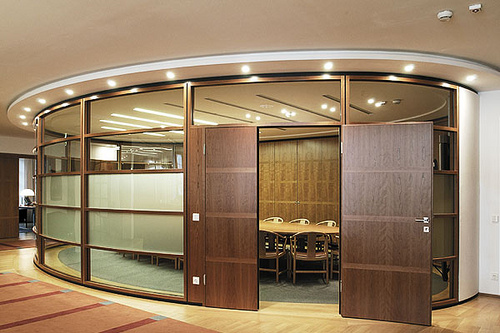 Northeast NJ Glass Partitions
Stylish, glass partitions are a common feature in homes, offices and shops around the world.  Florian Glass expert partitions provide a bold, unique design element as well as a refreshing change to the lackluster style of traditional walls and dividers.  These Northeast NJ Glass Partitions also make any environment more appealing for both staff and visitors by creating a professional look while simultaneously making the space feel open, free and clean.  Let's look at some of the many benefits of adding glass partitions to your home, office or shop!
Northeast NJ Glass Partitions Benefits
Professional Design- Glass partitions add a clean, sleek design to any area.  They create a professional environment which increases productivity and also presents clients with a great first impression.
Cost Efficient- Because glass partitions allow natural light to be easily dispersed throughout the entire area, glass partitions can help you save money on energy bills during the spring and summer months by utilizing natural sunlight.
Honesty and Integrity- Transparent glass partitions, or glass walls, communicate the message that there isn't anything hidden "behind closed doors".  Glass partitions not only help your clients develop a deeper sense of trust for your company and employees, but will simultaneously encourage mutual trust within teams of employees.  This transparency increases productivity and communication at the same time.  Glass partitions are a win-win situation.
Time Efficiency- Glass partitions do not require any building or construction work when being installed.  They can be quickly and easily erected and they immediately separate large office spaces without taking away the community feel of an office.  This not only saves you money, but also allows you to install glass partitions without infringing on valuable work time.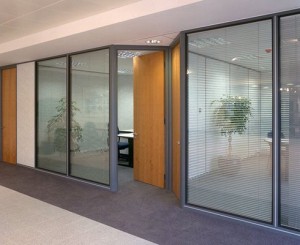 As you can see, the advantages to having glass partitions in any home or work space are numerous.  Glass partitions create space, light and a professional atmosphere, as well as save time and money.  If you are considering having glass partitions fitted in your office, home or shop, be sure to contact a glass professional, such as Florian Glass, to insure you make the best decision for your space and budget.
Florian Glass Service designs and installs glass partitions commercially and residentially.   We serve Hudson County, Bergen County, and NYC areas in towns such as Hoboken, Jersey City, Union City, West New York, Secaucus, Guttenberg, Teaneck East Newark, Kearny, Cliffside Park, Saddle Brook, Saddle River, Fair Lawn, Englewood, Edgewater, Tenafly, Fort Lee, Alpine, Rutherford, Manhattan, and many more!  Contact us today at (201) 863-4770 or visit our website.
Glass Partitions by Florian Glass Service