There's a certain level of comfort that comes in having a beautifully done bathroom. Having the right look for your shower plays a big role in that. To really bring your bathroom together, you may need Bergen County glass shower doors. There are several benefits with choosing glass shower doors instead of going with a typical curtain. Here are a few of them.
Benefits of Bergen County Glass Shower Doors
1. Aesthetics – You can't beat the look of nice Bergen County glass shower doors in your bathroom. They bring a nice modern look to them that can really make your bathroom feel spacious and clean. They're perfect for having a nice modern look for your home.
2. Easy Maintenance – Keeping a shower curtain clean is an annoying hassle to deal with. You have to take it down scrub it to make sure you get all of the soap scum off of it. If you leave your curtain without cleaning it, mold may begin to build up as well. With Bergen County glass shower doors, you can get around that whole hassle. You will still need to clean it but it's more like cleaning a window and can be done pretty quickly. For daily cleaning you can also use a little squeegee on your doors to remove any water after a shower. This will keep your shower doors looking clean and fresh after every use.
3. Cleaner Home – Your bathroom is already one of the dirtier rooms in your home. Having a shower curtain only increases that level of filth. Unless you are taking time to thoroughly scrub your shower curtain, mold and mildew will begin to build up on it. It can be a really tough to get it off and it can present some real health issues.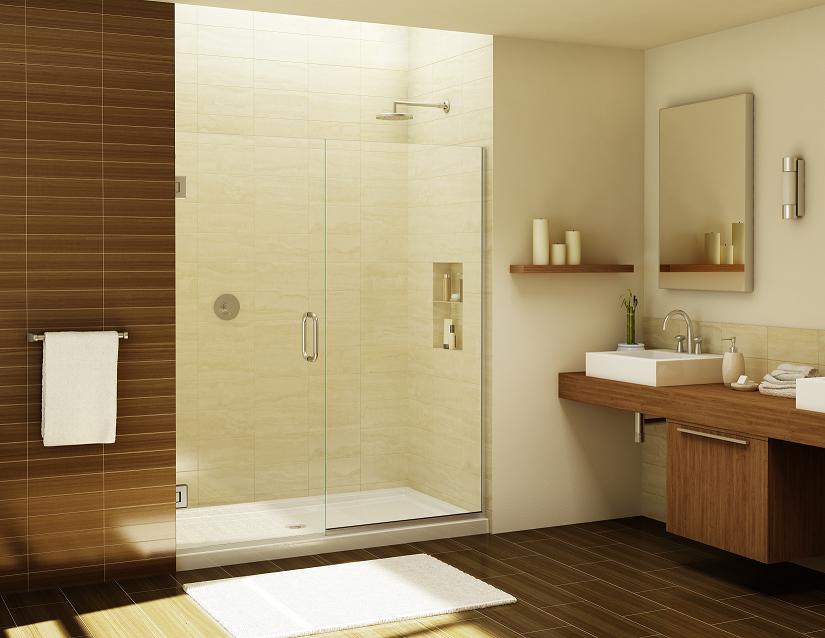 Do You Need Bergen County Glass Shower Doors?
If you're looking to have Bergen County glass shower doors installed in your home, you need to make sure it's done right. Florian Glass has provided top quality services to many homeowners for more than 75 years. They focus on customer service and integrity in their work. For more information contact them today by calling (201)863-4770 or visit the website!