Are you renovating your bathroom and need to decide on what to do with your shower? Finishing a bathroom with sleek Bergen County glass shower doors can really make your bathroom something special. Glass shower doors are perfect for fitting a modern aesthetic and can make your bathroom feel more spacious and filled with light. Glass shower doors will certainly require some maintenance to keep it looking good. Here are some cleaning and maintenance tips for your Bergen County glass shower doors.
Bergen County Glass Shower Doors Maintenance
If you get glass shower doors, it's essential to keep it clean. This is true for every shower for health reasons, but even more for glass showers because you can see inside. If the glass is covered in soap scum or the inside of your shower isn't looking so good, it's very noticeable. One easy way to keep your Bergen County glass shower doors clean is by using a squeegee. Simply leave it inside or near your shower and use it on the inside wherever there is water on the door. By successfully removing any water that remains on your door, it will stop watermarks from forming and making your glass door look dirty. It only takes a minute to do and can do wonders for the cleanliness of your shower. It will make regular cleaning much easier to perform as well!
Another cool trick to try to keep your Bergen County glass shower doors clean is white vinegar. First, if your shower door is dry, spray water on it. Then use your squeegee to dry the shower door well. Spray the white vinegar all over it and let it soak for a little bit. Simply spray the shower door with water again in the areas that you applied vinegar and watch grime wash away!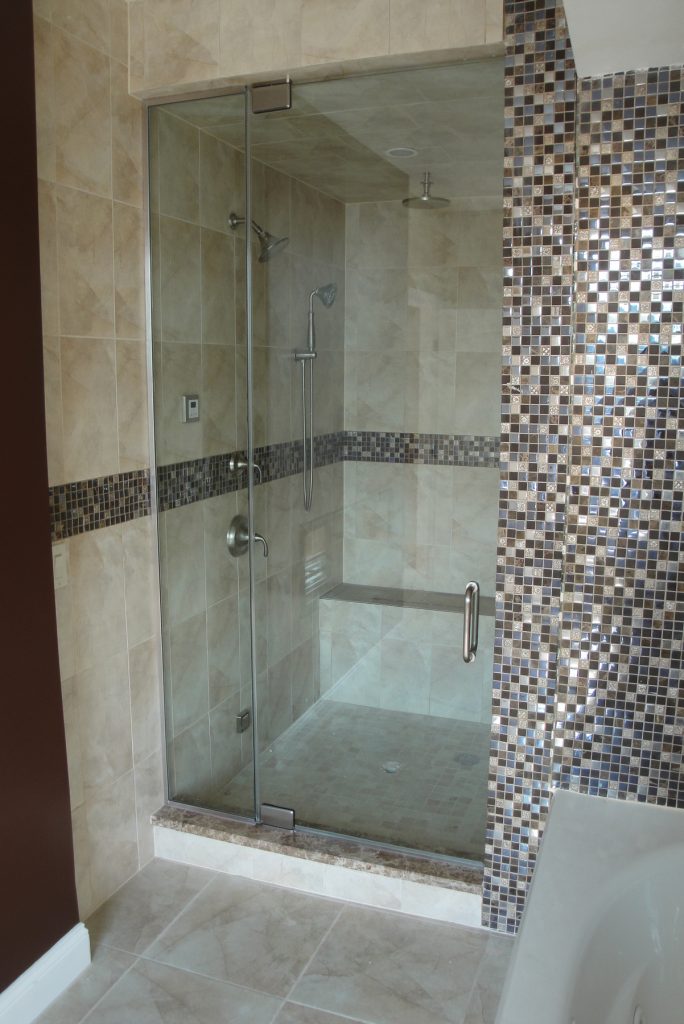 Are You Interested in Bergen County Glass Shower Doors?
Bergen County glass shower doors can be the perfect touch for any bathroom. They are elegant, sleek, and can just brighten up your bathroom overall. If you're looking for expertly installed glass shower doors, contact Florian Glass today! Florian Glass has been in the business for almost 80 years and will bring you the best quality possible, guaranteed! For more information, contact them today by calling (201)863-4770 or visit the website!