Bay windows are a great option for anyone wanting to add a little spice to the inside and outside of their home. Bay windows also provide many other benefits. Today we're going talk about some of the top reasons to consider bay windows.
Things Bay Windows Provide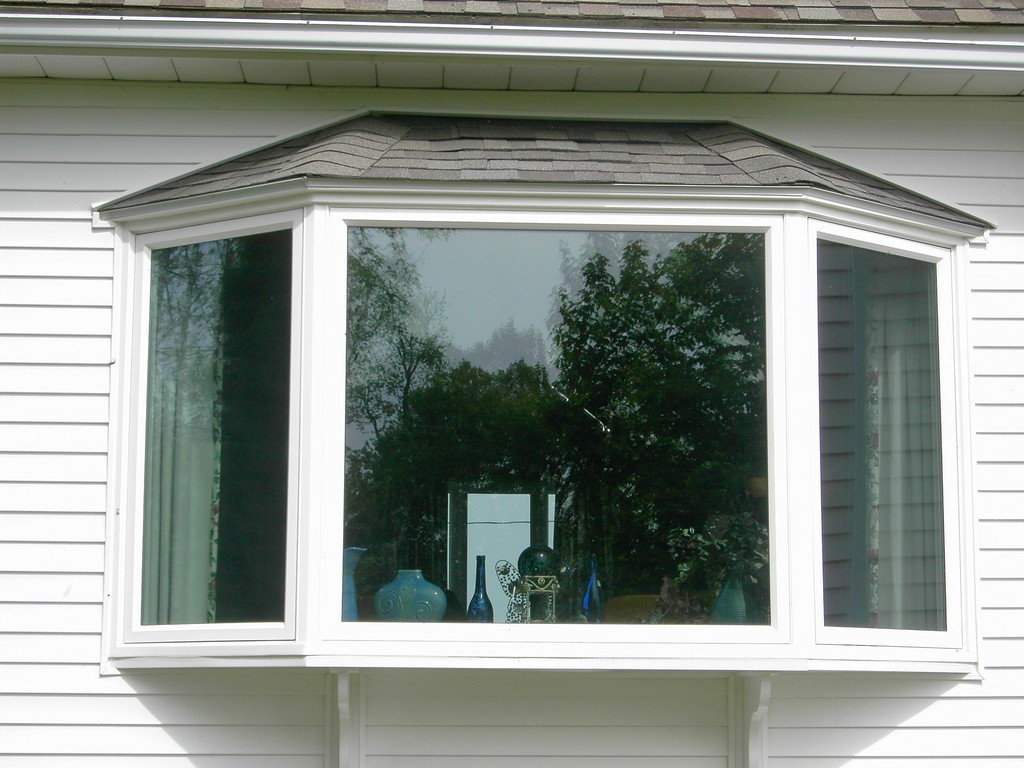 Space – Similarly to glass partitions in offices, bay windows instantly add the illusion of more space to any room. The projection of the glass is much more interesting to the eye than a typical flat wall with a flat picture window. Bay windows also add the illusion of space when viewed from the outside as well.
Light & Air Circulation – The multiple panels of glass in bay windows allow light to enter a room at different angles. This adds a much larger amount of light to a room than a traditional window. The result is a warm and welcoming room that feels brighter and more open. The angles of the windows, when open, also allow air to enter from multiple directions increasing circulation and comfort of your room.  A bay window can even add a sunroom feel to your living room.
Storage – Bay windows are a natural place to add a storage bench in a room. In a living room, this storage area can be filled with pillows and blankets. Toy storage is a great benefit to adding a bay window to a child's room.
Lounging Space – The storage bench can be upholstered and brought to life with pillows and blankets to make a perfect reading corner. Windows can also be used as a greenhouse space in the home as the light from the window makes an ideal growing space.
Resale – Bay windows are very attractive and can increase the resale value of your home just like sliding glass doors or other glass installations. By making your room seem larger and more inviting, a bay window adds appeal with potential buyers.
Florian Glass Service offers and installs bay windows and many other glass products and structures commercially and residentially in the Hudson County, Bergen County, and NYC areas in towns such as Hoboken, Jersey City, Union City, Ridgewood, West New York, Secaucus, Guttenberg, Teaneck, East Newark, Kearny, Cliffside Park, Saddle Brook, Saddle River, Fair Lawn, Englewood, Edgewater, Tenafly, Fort Lee, Alpine, Rutherford, Manhattan, and many more! Contact them today at (201) 863-4770 or visit the website.