Do you have a deck on your property and sometimes consider adding glass railings to it? Glass railings have been becoming more and more trendy. While there are many great reasons to have glass railings installed, there are also a few disadvantages (although we feel the good outweighs the bad!). Here are both the advantages and disadvantages of installing glass railings on your deck:
All About Glass Railings for Decks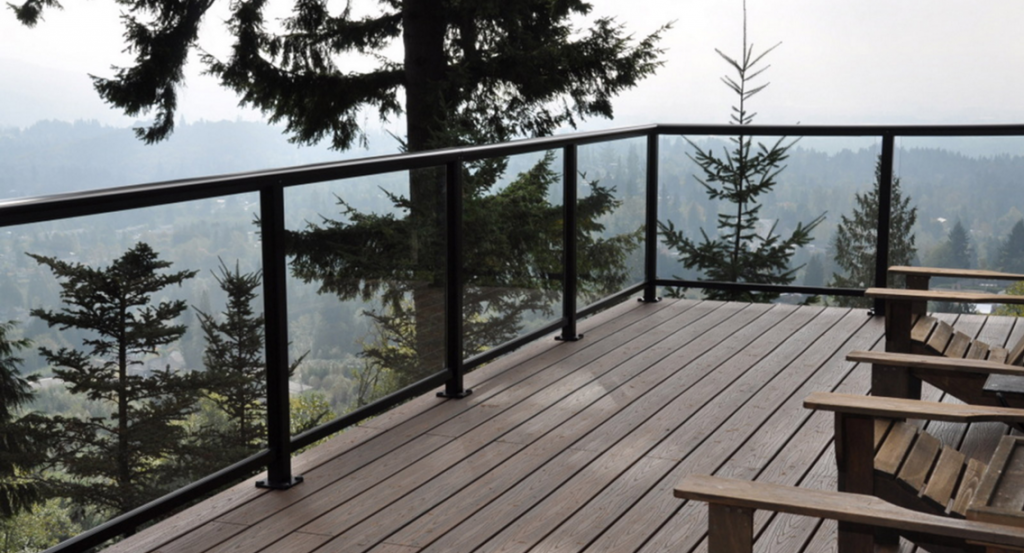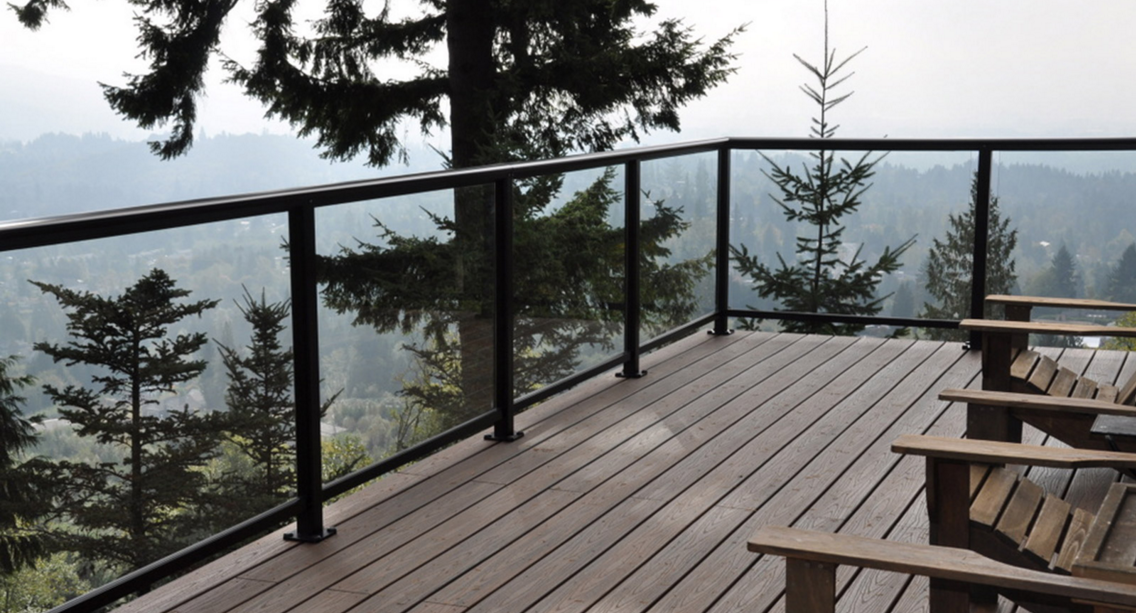 Advantages:
Affordable and obtainable almost everywhere, making glass railings an incredible add-on to your deck.
If you have small youngsters, the glass railings permit the children to see out and about, while still holding them safely within the deck area.
If you have a view of the lake, mountains, cityscape, incredible backyard garden area or a special wooded area, glass might be the only approach to keeping your view pristine.
Good railings can also be an enormous wind breaker, which is one reason that many people that live on lakes choose to have them.
You can also produce a modern décor theme by placing a wood railing on top of the railings.
Disadvantages:
Glass Railings may need to have additional washing in comparison to wood. Especially, if you have puppies or small kids that want to put their small paws or fingers on the glass.
Breakage is an additional factor that quite a few property owners are anxious about. Luckily, the majority of glass deck rails are constructed of tempered glass, which is relatively strong. This doesn't mean they are indestructible thought. Don't throw stones at a house with glass railings!
Glass railings can also result in a greenhouse effect. If it is facing a very sun-drenched area, it can become quite warm. This is where it is a good idea to plan and check the area your glass railings will be facing. You can make sure there is an air flow through one side of your plan.
Florian Glass Service is glass company that also offers & installs glass railings for decks as well as many other glass services and products for structures commercially and residentially. They serve the Essex County, Hudson County, Bergen County, Passaic County, and NYC areas in towns such as Hoboken, Norwood, Jersey City, Fort Lee, Short Hills, Wayne, Totowa, Hackensack, Wyckoff, Glen Rock, Leonia, Oakland, Garfield, Hasbrouck Heights, Essex Fells, Manhattan, and many more!
For more information on this glass contractor or other glass services or products, you can contact them today at
(201) 863-4770 or visit the website.