Glass railings can be customized to your specific specifications. They are made to enhance the rest of the area where they are going to be located and the light sources will be taken into consideration in the customization. By thinking of how the glass will fit into the whole decorating scheme, glass railings can become a cohesive part of any room, home, or business. Here are some reasons to consider glass railings.
Perks of Glass Railings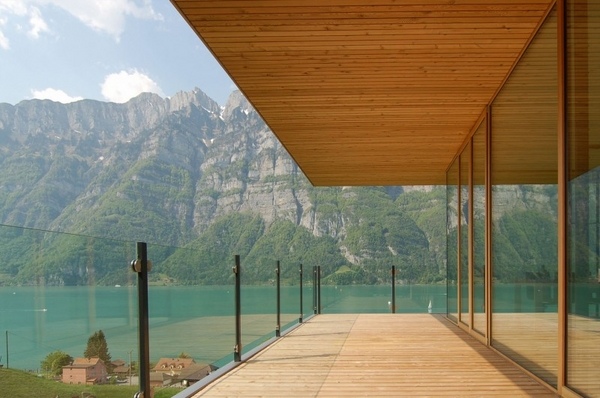 Lower maintenance – Unlike hardwoods that need regular care and maintenance, decks with glass railings do not need to be stained, treated, painted or finished to maintain their beauty and durability. This is an important benefit because decks are continuously exposed to the sun, wind, and water, so weathering is inevitable! Glass railings require almost no maintenance, except regular cleaning with a squeegee, soap, and water.
Treated glass and aluminum posts do not corrode – Glass panels and treated aluminum posts do not corrode when exposed to water. With proper materials, you will have unobstructed views of your decks, without having to worry that the materials will corrode over time as they are exposed to weather and water from your pool.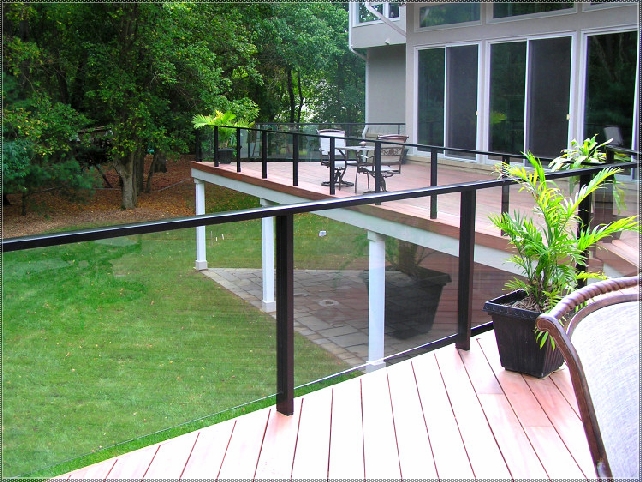 The glass surface tolerates extreme temperatures better – Unlike hardwood railing materials, glass railings are not vulnerable to surface cracking. Glass railing systems are specially manufactured, offering excellent durability. Tempered glass panels do not shatter even when cracked, so they are safe and sturdy.
Highly customizable – If you are looking for added privacy, you can choose the exterior panels to be frosted. If you want more visibility, transparent glass is the best choice. View obstruction has always been a major issue with wood and metal railings.
Easy to assemble – Glass railings are easy to install for both new installations and deck upgrades. Affordable and obtainable almost everywhere, glass deck rails can easily end up being an incredible add-on to your deck for several reasons. If you have small youngsters, the rails permit the children to see out and about, while still holding them safely within the deck area. This may well end up being an advantage for your friends and visitors as well, since the children can easily glance out over the scenery of your deck.
Florian Glass Service offers Glass Railings and many other glass services and products for structures commercially and residentially in the Essex County, Hudson County, Bergen County, and NYC areas in towns such as Hoboken, Union City, Jersey City, Paramus, Short Hills, West New York, Secaucus, North Bergen, Lodi, Weehawken, Kearny, Demarest, Fairview, Hasbrouck Heights, Little Ferry, Manhattan, and many more!
For more information on that or other other glass services or products, you can contact them today at
(201) 863-4770 or visit the website.