Bergen County Glass Service is necessary if you end up in a situation with broken tempered glass. Tempered Glass is created using a special process wherein the glass is heated and cooled in a very short period of time. This process results in glass that is much stronger than standard glass, and it shatter resistant. If the glass gets broken, instead of shattering into small shards and scattering all over the ground, the glass will break into small blocks that are much less likely to scatter and cause cuts. Tempered glass is also known as "safety glass". Below is a list of the top situations where tempered glass should be considered: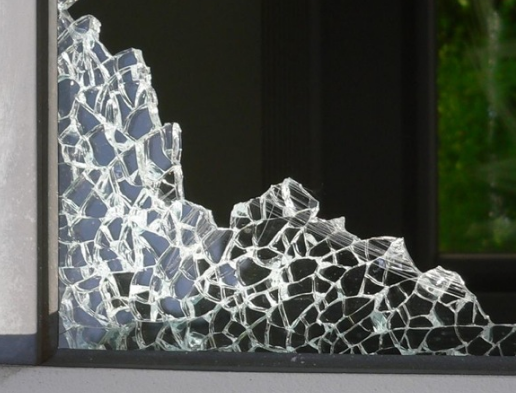 Bergen County Glass Service | When to Use NYC Tempered Glass
Always use tempered glass in a door.  Doors with windows should always utilize tempered glass. There have been many injuries involving doors with windows with regular glass instead of tempered glass.
Glass shower doors or sauna doors. Water can cause the floor to become slippery, and a slippery floor can lead to people slipping and falling. If you have a glass shower door make sure to have tempered glass installed to prevent serious injury!
Glass in fixed or operable panels that meets all of the following conditions:
– Lower edge is less than 18 inches above floor
– Upper edge is greater than 36 inches above floor
-Surface area of glass is greater than 9 square feet
– One or more walking surfaces within 36 inches horizontally of the glazing
Any glass within walls needs to be tempered. Glass walls, glass railings, or glass barriers must always be tempered glass. If glass is not tempered, you run the risk of people experiencing dangerous or even fatal injuries! 
Glass in stairways.  If you have a stairwell or landing with glass that is 5 feet of the bottom and top of stairways where the bottom edge of the glass is less than 60" above a walking surface, then you should use tempered glass.  Anytime there is a chance that a person could fall into the glass it should be tempered to prevent serious injury.
Looking for Bergen County Glass Service?
Florian Glass Service specializes in Bergen County Glass Service and numerous glass products and services for commercial and residential projects. We serve the Bergen County NJ area as well as the Hudson County and NYC area!
For more info on Bergen County glass service, you can contact Florian today at (201) 863-4770 or visit the website.