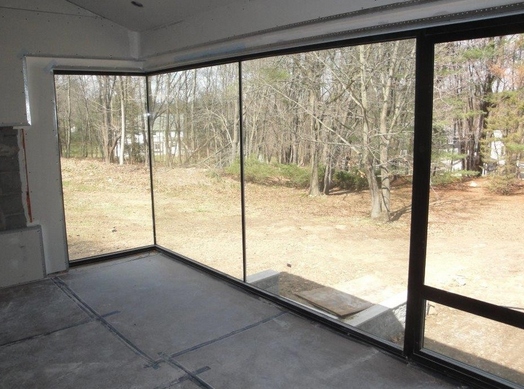 Do you know if you need to hire a Bergen County glass service? While high-quality residential glass installation should spare you from dealing with problems for a long time, accidents and basic wear and tear mean it won't last forever. Eventually, you will need to contact a Bergen County glass service to replace items such as shower glass, custom mirrors, or windows in your home. Below are some signs that it's time to call a Bergen County glass service.
Signs You Need Bergen County Glass Service
It's Damaged: This might seem like an obvious sign, but some homeowners choose to ignore it, which can be dangerous. When a mirror, door panel, or another glass item is cracked or chipped, pieces could fall off or the entire installation could collapse. Damaged glass is an injury hazard, so don't wait for a major problem to have it replaced by a Bergen County glass service.

It Looks Dated: If you are dedicated to maintaining your home's appearance or planning to put it up for sale, you might want to check your windows and shower glass. If they look old or outdated, it's time to replace them with something sleek and new. Call a Bergen County glass service to help you explore your options.

Your Home Is Not Energy-Efficient: If your home is drafty and your HVAC system is struggling to maintain a comfortable indoor climate, new window installation could solve these problems. Replacing your windows with models featuring insulated glass will produce considerable savings on your utility bills in the long run.
Looking for the Best Bergen County Glass Service?
Florian Glass Service makes and installs many glass products and structures commercially and residentially in the Manhattan, Hudson County, Bergen County areas in places such as Hoboken, Upper East Side, Union City, SoHo, Secaucus, Chelsea, Teaneck East Newark, Kearny, Saddle Brook, Saddle River, Fair Lawn, Englewood, Fort Lee, Alpine, Rutherford, and many more! Contact them today at (201) 863-4770 or visit the website.
NYC & NJ Glass Service Home Page