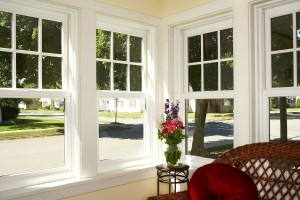 Can't decide whether to go with window replacement or window repair?  It can often times be a very tough decision to make. Getting new windows instantly gives you an easy maintenance, energy saving solution to your problem.  However, windows are expensive, and when you add the cost of installation, you've got yourself a major investment.  Today, we are going to be looking at the cost effectiveness of window repairs and how to judge whether your windows should be saved or thrown away and replaced.  Ask yourself the following:
Are your current windows getting hard to keep up with?
Are you getting fed up with the constant small maintenance jobs that your windows require to remain functional? Ponder the following points:
Proper function. Do you find yourself hesitating to open or close your windows because they slip or get stuck in the process?  You may just be better off buying a new window.
Clouded windows. Are your windows frequently clouded by moisture that hinders your view and seeps into the trim? You may want to consider getting new windows with higher-efficiency glass to eliminate this problem.
Window Cleaning. Has cleaning your windows become so time consuming that you find yourself avoiding the job all together? If so, there are many windows that are designed for super easy cleaning.
Do your windows cause cause your home to become uncomfortable?
Older windows can often leave a room cold and drafty in the winter months and hot and dry in the summer months. If this is the case, new modern windows will greatly improve the comfort of your home. They let the sunlight in while keeping the heat out in the summer as well as reduce draft and heat loss in the winter. It is important to remember, however, that although newer energy-efficient windows will help you save money on energy costs, you probably wont save enough to justify purchasing all new windows if your old ones are still in decent working condition.
Are your current windows worth putting more repair work into?
Although you can basically always repair old windows (given that you have the time, money and hardware), it's sometimes not worth the effort and expense. If your windows have any of the following problems, it is safe to say that they are not worth repairing and should be replaced:
Rotting wood. It is next to impossible to stop rot once it starts.  Unless you want to regularly replace the wood around the window, you should definitely consider replacement.
Worn out hinges in crank out windows. The crank itself is an easy fix, but if the hinges are starting to go, often times replacing them will only temporarily solve your problem.  You should replace the windows.
Fog on double-pane glass windows.  There is no fix for fog or condensation between the two panes. Your only two options here are glass replacement or window replacement.  Compare prices to see which one would be more worth your money.
Florian Glass Service offers window replacement and many other services and glass products in the Hudson County, Bergen County, and NYC areas in towns such as Hoboken, Jersey City, Union City, West New York, Secaucus, Guttenberg, Teaneck East Newark, Kearny, Cliffside Park, Saddle Brook, Saddle River, Fair Lawn, Englewood, Edgewater, Tenafly, Fort Lee, Alpine, Rutherford, Manhattan, and many more! Contact them today at (201) 863-4770 or visit the website.