Bay windows are a popular type of window where it's built to project outward from an outside wall. These days, many people are considering bay window installation to replace their old traditional windows. Here are some of the awesome things a bay window installation can add to your home:
Why You Should Consider Bay Window Installation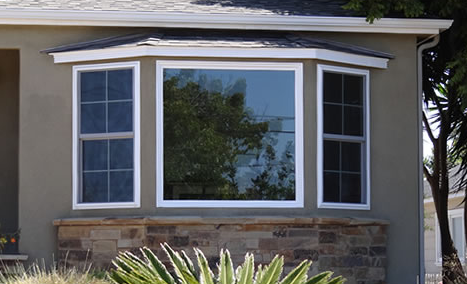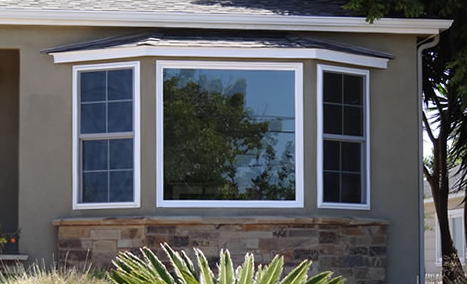 Additional Living Space – Choose bay or bow windows when you want to add dimension to a room or make the room feel larger. Adding this extra dimension expands your beautiful view while creating a more open environment for you and your guests to enjoy. The space can even become a practical addition to the room. Add a bench and you've got yourself a functional breakfast nook to relax in on a sunny summer morning.
Increase Natural Light – Natural lighting can help immensely if you want to lighten up a dull space or simply get a closer look at a magazine. A bay window installation will allow the light spill in to fill each and every corner of the room. More natural light could lead to lower energy bills. Plus, the once dull colors that a yellow light may have created will soon pop thanks to the higher quality of this light.
Boost Interior and Exterior Appeal – A major advantage of the unique design of a bay window installation is that it allows you to incorporate and express your own style and character on the inside and outside of your home. There's a variety of window styles, colors, hardware, and grille options to make sure your replacement window complements the architectural style of your home. Many people don't know that bay or bow windows can actually be used as a replacement in most large window openings. If you have an old window that is due for a replacement and are looking for something new, consider a bay window installation.
Florian Glass Service is offers bay window installation services as well as many other glass products and services for buildings commercially and residentially. They serve the Essex County, Hudson County, Bergen County, Passaic County, and NYC areas in towns such as Hoboken, Norwood, Jersey City, Fort Lee, Short Hills, Wayne, Totowa, Hackensack, Wyckoff, Glen Rock, Leonia, Oakland, Garfield, Hasbrouck Heights, Essex Fells, Manhattan, and many more!
For more information on this glass contractor or other glass services or products, you can contact them today at(201) 863-4770 or visit the website.