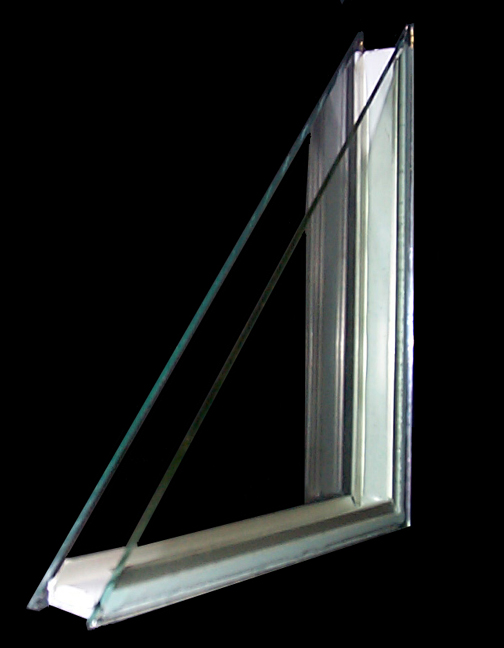 Insulated glass units, also known as IGUs,  usually consist of 2 or more panes of glass separated by a spacer material and sealed together at the edge. The insulating airspace is filled with air or a gas. While standard single-pane windows are effective weather barriers, they are not not the best insulators. Insulated glass units go a step further, helping to prevent loss of heat in the winter, or excessive heat gain in summer.
Insulated glass units work by having a space between two or more panels of glass. Since the inner space isn't a great conductor of energy, the entirety of insulated glass units acts as an excellent insulation system, meaning less energy is transferred between the interior and exterior of the structure. Here are some of the advantages of insulated glass units:
Pros of Insulated Glass Units
Faster cooling or heating times compared to single-pane alternatives.
Enhanced indoor retention of cool air in summer,or warm air in winter. This puts less strain on heating systems and air conditioners.
More consistent internal temperatures, offering greater levels of comfort to people in the building.
Reduced noise from both inside and outside.
Insulated glass units increase property value.
Decreased energy loss due to unwanted draughts.
Florian Glass Service offers and installs insulated glass units and many other glass products and structures commercially and residentially in the Hudson County, Bergen County, and NYC areas in towns such as Hoboken, Jersey City, Union City, Ridgewood, West New York, Secaucus, Guttenberg, Teaneck, East Newark, Kearny, Cliffside Park, Saddle Brook, Essex Fells, Fair Lawn, Englewood, Millburn, Tenafly, Fort Lee, Alpine, Rutherford, Manhattan, and many more! For more information, you can contact them today at (201) 863-4770 or visit the website.