Installing commercial glass doors is a big project that requires a significant investment. For that reason, it's imperative that you choose the right contractor to work with. Not every glass contractor will have the experience and manpower to install commercial glass doors in Hudson County, NJ. Some may not even have the necessary certifications for such applications. It's in your best interest to avoid contractors like that at all costs. That's why it's important to look into potential companies before hiring one to install your Hudson County commercial glass doors. Read on below to find out what kinds of things you should be looking for in your commercial glass door contractor and how to select the right one.
Hudson County Commercial Glass Doors | Choosing the Right Contractor
Experience:
Always make sure that your contractor has the necessary experience in installing commercial glass doors in Hudson County. Ask them how long they've been in business and ask for references as well. Don't be afraid to inquire about any specific projects they may have completed that are similar to yours.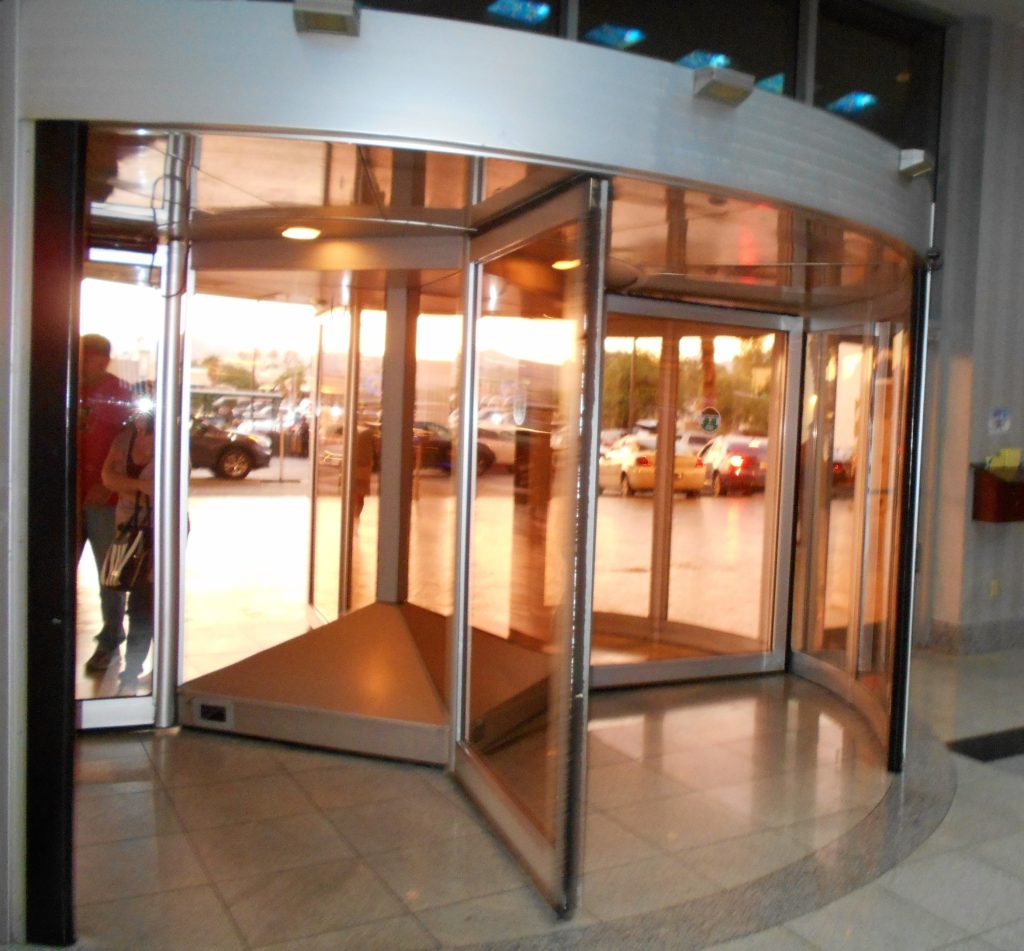 Certifications and Licenses:
Your Hudson County commercial glass door contractor should always have the proper certifications and licenses from the state of New Jersey, as well as the local municipality or county where your project is located. Without these, you could end up with a subpar installation or worse, one that's not even code compliant.
Insurance Coverage:
Any commercial glass door contractor in Hudson County that you work with should carry both general liability insurance and workers' compensation insurance. This will cover any unexpected costs that may arise during the project, as well as protect you from being held liable for any injuries sustained by their workers on your property.
Reputation:
Make sure to do your due diligence when it comes to researching the reputation of potential commercial glass door companies. Check online reviews, ask around in the local area, or even contact industry organizations to see if they can provide any insights into who's reputable.
Contract Details:
Once you've narrowed down your list of contenders, be sure to get all contract details in writing before signing anything. This should include an itemized estimate of expected costs and a schedule for completion, as well as any other guarantees from the contractor.
Communication:
During the course of any Hudson County commercial glass door project, you should expect to have regular communication with your contractor about progress, issues that may arise, and changes that need to be made. Make sure the company you're working with is available for contact whenever necessary and is willing to listen to your concerns throughout the process.
Keep these things in mind when selecting a commercial glass door contractor in Hudson County, NJ, and you'll be able to find one who's experienced, qualified and able to provide quality service at an affordable price. Don't rush into making a decision; take the time to do your research so that you end up with a job well done.
Looking for a Highly-Experienced & Qualified Contractor for Installing Commercial Glass Doors in the Hudson County, New Jersey Area?
Searching for the best glass company in the Northeast New Jersey area? Check out Florian Glass Service today! For over 80 years we have been installing and designing glass structures both commercially and residentially not only to compliment the beauty and comfort of your space, but also to meet and exceed current energy efficient standards. Our expertise in architectural glass building makes us the leader in specialized construction techniques for the entire East Coast. Visit us for New Jersey's largest selection of sunrooms, patio rooms, enclosures, conservatories, skylights and much more; all custom designed to suit your needs and your project. If we can't build it, nobody can. Service towns in the Hudson County, NJ area include Union City, Jersey City, Hoboken, Guttenberg, Secaucus, and many more throughout the Northern NJ & NYC area. For more information you can call us today at (800)479-4774 or (201)863-4772, or check out our website!
Other Posts:
Hudson County Commercial Glass Contractor
Hudson County Commercial Window Tinting
Sunroom Installation Top Reasons Homeowners Should Consider It