When it comes to replacing your windows, you are going to want to hire a professional window installation company to do the job. Here are some important things to find out about your window installation company before you hire it :
What to Know About Your Window Installation Company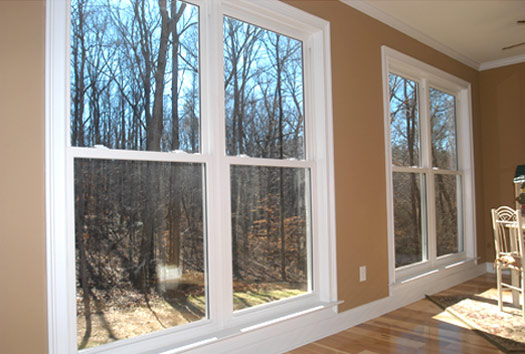 What is the full name and address of the window installation company? Having the complete address of the company can be an important factor in determining a company's time in business. If a post office box is given, ask for a full street address as well. Try to hire a window installation company that has an office nearby. The likelihood of better service and quicker response time is greater if the window installation company is based near your home.
Does the window installation company carry insurance? Any contractor should carry comprehensive liability insurance and workers' compensation insurance to protect you in the event of an accident. This can be verified by asking to see the window installation company's certificates of insurance. Let them know you want current certificates sent to you by the insurer before the job is started.
There are a variety of reasons why full insurance may not be carried by a contractor:
Not a full-time contractor
Operates as a partnership or self-employed without employees
New in the business
Can't afford insurance premiums
Doesn't stand behind work
Is the window installation company a licensed or credentialed contractor? When you pose this question, you are, in effect, asking if the contractor is licensed by your state and/or city.  Not all states require contractors to be licensed. If your state does license contractors, then he might have had to pass a written examination in his specialty, although few licenses make this a requirement. A number of cities also require professional licensing. Check with your local licensing authority for details..
How long has the window installation company been in business? Longer is usually better. Under three years may signal an unstable business or one low on the learning curve. On the other hand, everybody has to start somewhere. References will be helpful to double check any business, and especially important when dealing with a new business. A newer business may have a great future but it is only reasonable to be more careful when considering its referrals.
Will the window installation company provide referrals or references from previous jobs? Ask for photos of completed work, if available. Keep in mind, however, that many contractors will not have photos. Request a list of 10 names and phone numbers of recent customers, over the last 12 months. It is not necessary to check all 10, but you will be able to pick randomly from the list those that you do call.
What is the company's workmanship warranty? Contractor workmanship warranties are for one year or more. Longer warranties are not necessarily more valuable than shorter warranties. The length of the warranty is less important than the intent and ability of the window installation company to stand behind his warranty. That is best evaluated using customer referrals.
What is the company's track record for solving customer complaints? Try to find out how your contractor handles problems when they do arise. Request a referral from a job that involved a complaint. Ask the contractor if he has ever lost a job related court case and if his contractor's license has ever been suspended, and why. It's also good to check reputable sites such as the Better Business Bureau and licensing departments. Find out if any complaints have been filed against the contractors whom you have interviewed. Many contractors in business for any length of time have been involved in a dispute. Ask how the dispute was resolved, to test your contractor's reputation.
Florian Glass Service offers and installs bulletproof glass and many other glass products and structures commercially and residentially in the Hudson County, Bergen County, and NYC areas in towns such as Hoboken, Jersey City, Union City, Rutherford, West New York, Secaucus, Hackensack, Wyckoff, East Rutherford, Kearny, Bayonne, Saddle River, Fort Lee, Alpine, Manhattan, and many more! For more information, you can contact them today at (201) 863-4770 or visit the website.