Shower doors are becoming more and more popular with bathroom renovations. With different styles and options to choose from, you can customize your bathroom more than you could before. Here are some of the main reasons why glass shower doors are great!
Top Reasons to Get Glass Shower Doors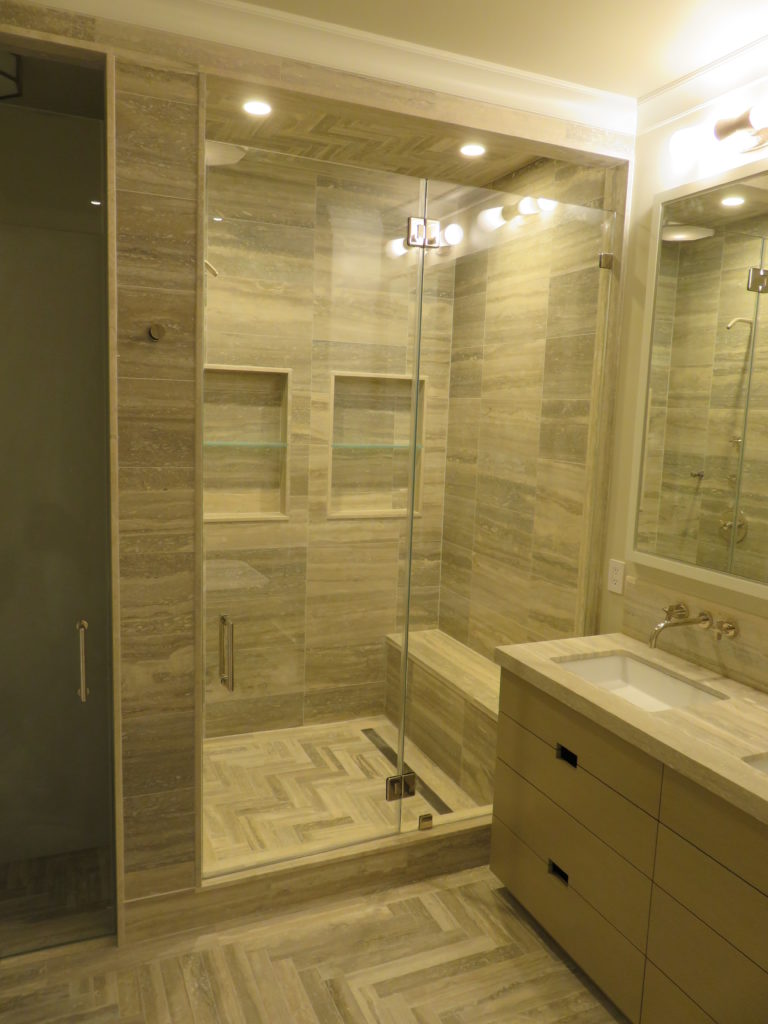 Minimal Maintenance and Repairs – Getting glass shower doors is an excellent way to minimize the maintenance and repairs that must be done inside of your bathroom. Since most homeowners tend to forego preventative maintenance and end up procrastinating on necessary repairs, shower doors seem like the way to go. A frameless shower door is even better because there is less metal to clean on a regular basis.
Simple and Easy to Clean – While you still need to clean a glass shower door, it's a very easy process. All you need to do is administer an application of transparent polymer coating to the door. Doing this will prevent mold from arising, and it will also reduce the amount of mildew that forms. Following these steps regularly will maximize the lifespan of your glass shower doors, which can last an extremely long time.
No Need to Worry About Rust – Although there are very strong metals that are used in bathrooms, one problem that they present is the fact that they can develop rust. However, glass shower doors ensure that this does not become a problem in the future. Investing into this kind of shower door means being able to retain the value of your bathrooms as you will not have to deal with as much corrosive materials.
Florian Glass Service is offers & installs glass shower doors as well as many other glass products and services for buildings commercially and residentially. They serve the Essex County, Hudson County, Bergen County, Passaic County, and NYC areas in towns such as Hoboken, Norwood, Jersey City, Fort Lee, Short Hills, Wayne, Totowa, Hackensack, Wyckoff, Glen Rock, Leonia, Oakland, Garfield, Hasbrouck Heights, Essex Fells, Manhattan, and many more!
For more information on this glass contractor or other glass services or products, you can contact them today at(201) 863-4770 or visit the website.