As a commercial or retail property owner, you know first impressions are everything. Beautiful storefronts and well decorated windows either attract customers, or make them pass on by. Having an attractive exterior conveys the message that you care, about your property, and ultimately, the customers who will come in. To make the most of your windows, a NYC custom glass company can help make your store more attractive and appealing. There are many choices in storefront glass, so there's something to benefit every store. From film and tinting to large unadorned windows, or small, paned ones, the options are endless. If you decide to replace your windows to update your store, your local glass company has something to suit everyone's taste. Glass companies can make repairs on windows, too, even in an emergency. For all your glass needs, whether installation or repair, contact a NYC glass storefront windows professional today.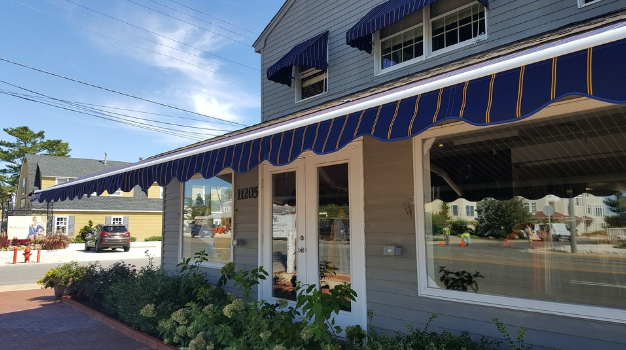 NYC Glass Storefront Windows | Custom Features
Replacing the windows on the front of your store means you can choose from many custom features. Safety glass and tinted glass are just two of the myriad of design choices store owners can make. The purpose of safety glass and tempered glass is to withstand large amounts of force. They do not shatter into tiny pieces, which could cause injuries, and are tougher than most glass windows. Because they don't break easily, they deter smash and grab burglars. Tinted windows can provide sun protection, and block excess heat. These are popular with cafes or coffee shops, where customers may sit at window seats.
NYC Glass Storefront Windows | Emergency Repair Services
When your storefront windows need repair, you don't want to delay. Not only do broken or cracked windows look unattractive, they pose a safety and security threat. Damaged windows give the impression that you don't care for your premises. They're a safety threat to your customers, as they might break further, leaving shattered glass in their wake. Also, broken windows are easier to break into, so the safety of your property is in question. For cracked or broken windows, call a glass company immediately. Windows don't always break during regular business hours, so call a glass company with 24 hour emergency service.
NYC Glass Storefront Windows | How to Choose a Glass Company
When you need glass services, look for a fully insured, licensed company. This protects you as a property owner, and your property itself. Glass can break or become damaged at any time, so make sure they offer emergency services 24 hours a day. To help you make informed choices, find out if they give free estimates. Check out their website to see if they have a wide range of services and products. Look for photos of work the company has carried out, and read reviews from satisfied customers. Look for a long established company that stands behind its workmanship. You deserve quality, guaranteed.
To make the most of your commercial storefront, presentation is key. If you want to update your commercial or retail property, replacing the windows is an easy, smart investment. Replacing old, dingy windows can give your store a facelift, and a brand new look. New windows become the perfect place to showcase sale items or advertise wares. Window displays definitely make a difference to whether a customer will even enter your store, but only if people can see them. Broken or cracked windows could potentially turn customers away, because it's hard to see inside. When you choose a glass company, you want to shop for all products and services in one place. Choose an NYC glass storefront windows company that does it all.