NYC glass railings are an awesome option for homeowners who want architectural railings for safety but don't want to tarnish a great view. NYC glass railings are practical and offer an excellent way to create a sleek and modern look while simultaneously getting some of great benefits. Below are some of the top advantages:
Benefits of NYC Glass Railings
Easy to Install:
NYC glass railings are also easy to install. This can make a great DIY project for those with prior experience. Of course, you can always hire a professional NYC glass service to handle the installation.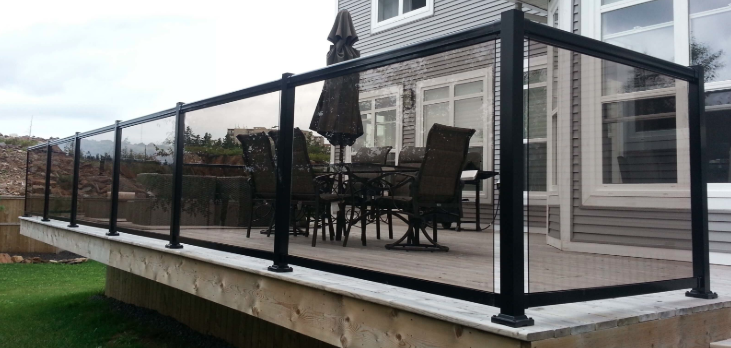 Unobstructed Views:
If you have a beautiful outdoor deck or balcony with an excellent view of a stunning cityscape, a gorgeous lake or pristine mountains, the last thing you want to do is obstruct the view with architectural railings. That's why NYC glass railings are great.
Customizable:
NYC glass railings have a much wider selection of design options than other railing types, which makes them easier to customize to complement the aesthetics of your home. You can easily customize your glass railings with frosted glass for more privacy.
Easy Maintenance vs. Wood System:
NYC glass railings are very sturdy and durable, which means they will last quite a while with minimum maintenance. Unlike wood railing options, glass railings don't require constant repainting or finishing. This is especially advantageous in terms of putting railings up around outdoor spaces, as these railings will constantly be exposed to the elements, including sun, wind and water. NYC glass railings also tend to wear better than wood railings, which can be prone to cracking, especially in climates with extreme temperature fluctuations.  Wood tends to crack in the extreme cold of winter and the extreme heat of summer.  Glass railings, however, aren't prone to cracking and they won't corrode when exposed to water. Almost all you will need to do to maintain glass railings is clean them on a regular basis with a squeegee, soap, and water.
Looking for the Best NYC Glass Railings?
Florian Glass Service offers custom glass railings and many other glass products  & services commercially and residentially in the Essex County, Hudson County, Bergen County, and NYC areas in towns such as Hoboken, Union City, Jersey City, Paramus, Short Hills, West New York, Secaucus, North Bergen, Lodi, Weehawken, Kearny, Demarest, Fairview, Hasbrouck Heights, Little Ferry, Manhattan, and many more! For more information on that or other other glass services or products, you can contact them today at (201) 863-4770 or visit the website.