Using glass table tops in your design scheme, whether for home or office, offers some awesome perks. Glass is versatile, stylish, and surprisingly affordable. It can enhance the appearance of any room. Exceptionally easy to care for, glass tops can be used alone or as protection when placed atop a beautiful piece of wood furniture. Glass table tops come in different types. Here are some of the standard glass types that are suitable for glass table tops and glass table covers:
Glass Types for Glass Table Tops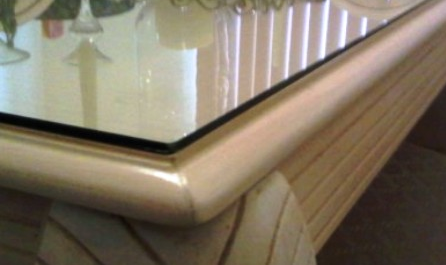 Clear: Most common type carries the slight green tint inherent in all glass.
Low-Iron: Offers the clearest transparency to show true color.
Frosted: Partially opaque glass from acid-etching or sandblasting; can be applied all over or in strips.
Bronze-tinted: Adds a pale coloration, similar to car window tints.
Grey-tinted: Adds a slight smokey tint to the glass
Florian Glass Service is offers and installs custom glass table tops as well as many other glass products and services for buildings commercially and residentially. They serve the Essex County, Hudson County, Bergen County, Passaic County, and NYC areas in towns such as Hoboken, Norwood, Jersey City, Fort Lee, Short Hills, Wayne, Totowa, Hackensack, Wyckoff, Glen Rock, Leonia, Oakland, Garfield, Hasbrouck Heights, Essex Fells, Manhattan, and many more!
For more information on this glass contractor or other glass services or products, you can contact them today at(201) 863-4770 or visit the website.