It's pretty safe to say that just about every home out there has some sort of window. Windows all eventually come to an end, whether it be from years of decay or a baseball through the pane. Many homeowners would prefer to get window repair service instead of a whole window replacement because it's decently more affordable. Sometimes one choice is better than the other, depending on the circumstances.
Window Repair or Window Replacement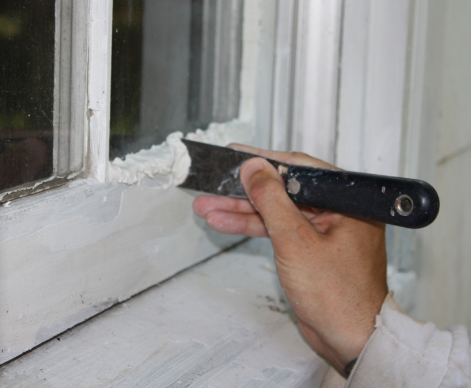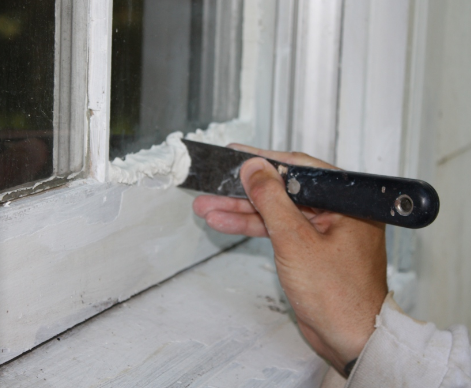 Rotted and jammed sashes. Inspect your windows for decay. A pro may be able to repair rot, jammed sashes, and broken parts, depending on severity. Are there signs that water has penetrated around the frame? The windows need to be removed and repaired before they rot. If the sashes stick, rub the bottom of a white candle against the bottom and sides of the window so it will slide better in the channel. If there's condensation between layers of insulated glass, you'll need to replace the sash or the window.
Old windows that are less energy-efficient. Overtime there will be wear and tear on your windows, leading to a decrease in energy efficiency. There are some window repair methods you or a professional can do that may do enough to prevent the need to fully replace your windows. Caulking and weather stripping help reduce drafts. Remove old caulk and replace with new caulk. Outside, caulk between the window molding and house. Inside, caulk around window trim. Apply when humidity is low and it's above 45° F. Weather stripping helps with air leaks around sashes and should be applied to clean, dry surfaces when the temperature is over 20° F. The weather stripping should compress when sash is shut. Combination storm and screen windows add insulation and can cost less than replacement windows, though they're not as convenient. Interior storms are often more effective than exterior ones.
Windows built in the 1960's.  Lead-based paint was banned after 1978 and is especially common in homes built prior to 1960. Single-­pane windows are a real concern because the friction of opening and closing the sashes can release lead dust and result in lead poisoning in children. An experienced glass contractor can suggest remedies for hazardous paint removal. Replacing these windows eliminates the lead risk but can increase lead dust during the project. If your contractor is going to take care of the lead-based paint, he must be trained in lead-safe work practices.
Windows that are painted shut. The upside is that this may give you a weather-tight seal in the winter, and depending on your climate, you might want to keep the upper sashes painted shut. But for summer days you'll want cool night breezes. To do this window repair, use a sash saw to cut through the paint. Put the saw teeth along the seam that the paint has sealed and slide it along the window.
Historic home with its original windows. Windows help define your home's look and can be an important architectural detail. Replacing windows, especially ones with stained or leaded glass or decorative wood grilles, can lower the house's value. Ask yourself, will the new windows fit your home's style or detract from it? Your local preservation commission may provide guidelines and suggest skilled craftsmen and contractors who can do a decent window repair without tarnishing the original look.
Florian Glass Service is offers window repair and window replacement services as well as many other glass products and services for buildings commercially and residentially. They serve the Essex County, Hudson County, Bergen County, Passaic County, and NYC areas in towns such as Hoboken, Norwood, Jersey City, Fort Lee, Short Hills, Wayne, Totowa, Hackensack, Wyckoff, Glen Rock, Leonia, Oakland, Garfield, Hasbrouck Heights, Essex Fells, Manhattan, and many more!
For more information on this glass contractor or other glass services or products, you can contact them today at(201) 863-4770 or visit the website.