Sunrooms make a great addition to any home. With glass walls and maybe even a glass roof, sunrooms are designed to invite and harness the natural light, while keeping you safe from the harsh elements. A sunroom is defined as a non-conditioned living space with more than 40% glass. Unfortunately, not all sunrooms are created equally, and the outcome greatly depends on the sunroom company you choose. Here are some costly mistakes to avoid when choosing a sunroom company.
Things to Avoid When Choosing a Sunroom Company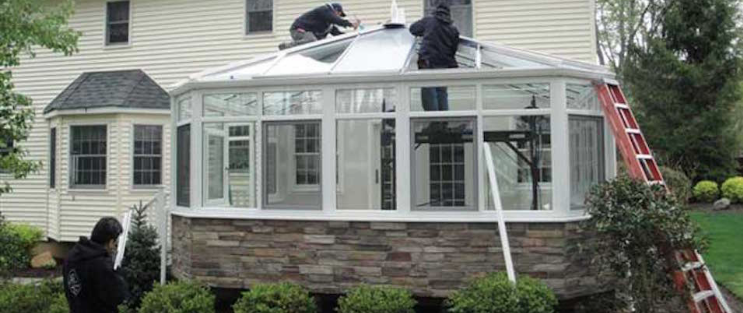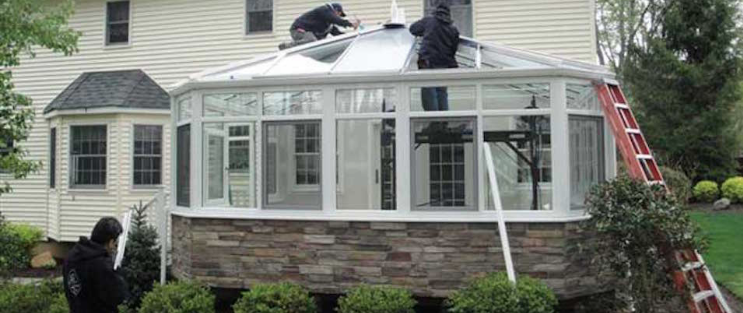 Choosing a Sunroom Company Based on an Extremely Low Price. When it comes to sunrooms and most other things, you get what you pay for. Since you want your sunroom to provide years of enjoyment for your family, it's best to make the proper investment for a quality room. Check online for average prices in your area.
Choosing a Sunroom Company Based Only on Price – You should base your buying decision on as many tangible factors as possible to protect your investment. Pay attention to the professionalism, knowledge, quality, and appearance of any potential sunroom contractor. You should also pay special attention to what the contractor's previous customers are saying about them. In most instances, when a contractor submits a really low bid for a job, they are inexperienced, intending on cutting corners, and sacrificing quality to make a profit on the job. The best way to protect you and your family is to choose a sunroom contractor based on quality, not price
Choosing a Sunroom Company Who Doesn't Offer a Guarantee – You should never be forced to pay for a job you are not completely satisfied with. However, you may find yourself in this situation if you use choose a contractor who doesn't offer a guarantee. Contractors who offer warranties or guarantees on their work are confident in their materials and workmanship. Even if you never redeem the warranty, it's still a nice piece of mind. It's best to avoid contractors who do not warranty their work.
Choosing a Sunroom Company Who Isn't Insured – There are several things that can go wrong with any construction project. A worker could fall off a ladder, a nail could hit a neighbor's car, or someone suffers a fatal accident on your property. If you were to hire a contractor who is uninsured, you could be held legally responsible for the damages. Avoid placing your family's financial security at risk, and only hire contractors with the appropriate levels of insurance and workman's compensation.
Not Choosing a Local Sunroom Company – It's Imperative to choose a professional with working knowledge of the local permitting process, building codes, and inspection procedures. A true contracting professional will have a deep understanding of all of the municipal building codes and permit requirements. They will also understand all inspection procedures and relevant timelines. If you choose a company who doesn't have this knowledge, it can result in you spending hundreds or even thousands more in fines and delays. You can avoid all of these undesirable outcomes by choosing a contractor with experience in your area.
Choosing a Sunroom company Without Testimonials – Anytime you work with a contractor, it's vital to they have a great reputation. While you can always trust the contractor based on their opinion of their work, the best solution is to form your own opinion based on customer testimonials. Most reputable contractors will have a portfolio of work and a bunch of customers who are more than willing to provide a testimonial about their previous work.
Looking for a Skilled, Insured, & Licensed Sunroom Company?
Florian Glass Service is an NJ sunroom company & glass service that offers many glass products and services for buildings commercially and residentially. They serve the Essex County, Hudson County, Bergen County, Passaic County, and NYC areas in towns such as Hoboken, Norwood, Jersey City, Fort Lee, Short Hills, Wayne, Totowa, Hackensack, Wyckoff, Glen Rock, Leonia, Oakland, Garfield, Hasbrouck Heights, Essex Fells, Manhattan, and many more!
For more information on this glass contractor or other glass services or products, you can contact them today at(201) 863-4770 or visit the website.