Have you been considering adding a skylight or multiple skylights to your home? Skylights can be a great investment that can both increase the natural light and ambiance of any room as well as the value of your property. Some people prefer the DYI approach while others want the expertise of a professional skylight installer. When it comes to DIY, here are things to take into consideration for both ways to ensure that the project goes as smoothly as possible. If you are not very experienced with roof work, it is HIGHLY recommended that you instead hire a professional.
Skylight Installation Tips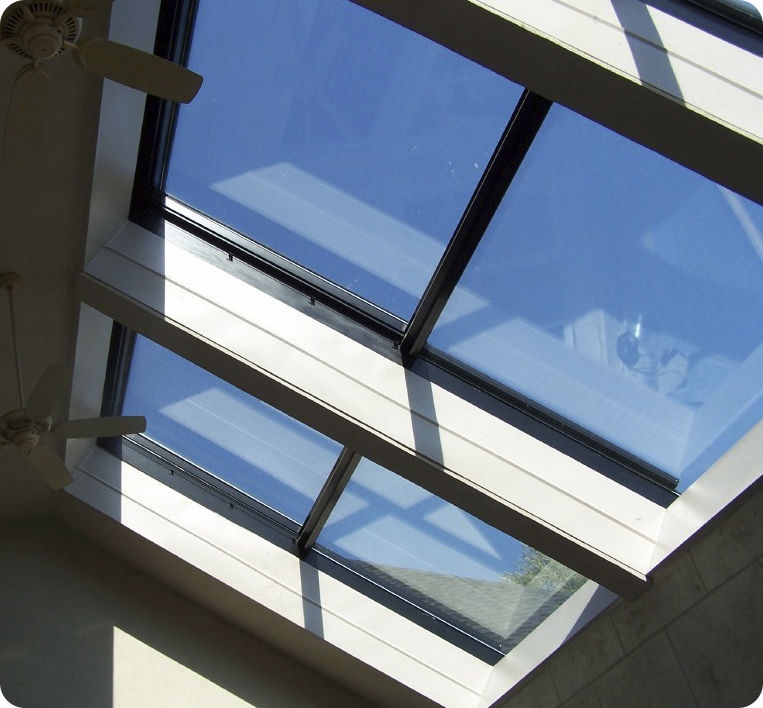 Don't Skimp on Quality – Energy efficiency, water tightness, sound reduction, and other factors such as load and wind resistance are important considerations. Explore other options such as shading, UV coatings and ventilation. Also, many manufacturers offer high-quality products made from sustainable materials in an effort to protect the environment. Installing a skylight is a serious undertaking, and you want to make sure you'll never regret your decision later on.
Be Careful Choosing Placement – Skylight placement is determined mainly by the placement of your home's rafters. Plan accordingly and keep a space plan or blueprint handy before you start cutting out sections of your roof.
Bad Weather Can affect your operation – Rain and bad weather can seriously hinder the project or even make it impossible to continue if moisture gets in midway through the installation process.
Falling is a Real Danger – Be sure your ladder is the right type and height, and that you are wearing footwear with the proper traction. Depending on the slope of your roof, you may want to consider using roof jacks to support a 2″ x 12″ board to stand on while you work. When doing so, secure the roof jacks with nails and make sure the nails are driven into the roof joists and not just through the sheathing.
Determine the Slope Before You Buy Flashing – There are many different flashing kits available that are specific to a particular pitch, so be sure you have the right information so you can make the best decision.
Begin From the Inside – Once you've removed the interior sheathing, drive four nails or screws in the corners of the box outline you've marked for the skylight. This will make it easier to locate the skylight opening from the roof.
Remove the Shingles Before You Start Cutting – Remove the full sheet of shingles from your roof until your marked opening is exposed.
Waterproof the Flashing – Waterproof flashing attaches to the flashing that comes in the kit and is an excellent method of diverting water and ice flow away from your opening.
Take the Time to Add Extra Drywall and Insulation – Be prepared to apply a little drywall and insulation to cut down on condensation and make certain that the light you let in doesn't expose less than-ideal-ceiling space.
Consider a Self-Ventilating Skylight – There are many brands of skylights have an option that allows you to vent your room as well as illuminate it.
Florian Glass Service is a skylight and skylight installation company that also offers many other glass services and products for structures commercially and residentially in the Essex County, Hudson County, Bergen County, Passaic County, and NYC areas in towns such as Hoboken, Norwood, Jersey City, Palisades Park, Short Hills, West New York, Totowa, Ho-Ho-Kus, Lodi, Glen Rock, Leonia, Oakland, Garfield, Hasbrouck Heights, Little Ferry, Manhattan, and many more!
For more information on this storefront contractor or other glass services or products, you can contact them today at
(201) 863-4770 or visit the website.