Looking for NYC Tempered Glass Services?  Glass becomes tempered through a unique process that heats and cools the glass very quickly.  The result is glass that is much stronger than it previously was. Not only does this process make the glass stronger, but it also changes the way the glass breaks. Instead of shattering, the glass shatters into small blocks that are much less likely to cause injury. This is the reason why Tempered glass is also called Safety glass. Here are the situations where tempered glass should be used/where it's required for safety reasons: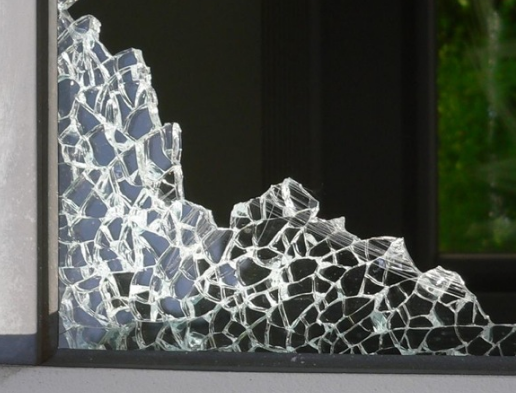 When to Use NYC Tempered Glass
NYC tempered glass should be used in any glass door.  Many people have been injured during accidents involving glass doors that didn't have tempered glass.
All shower doors, bathtub areas, hot tubs, or saunas where the bottom edge of the glass is less than 60 inches above a standing surface and drain outlet needs to have tempered glass
Glass in fixed or operable panels that meets all of the following conditions:
– Bottom edge is less than 18" above floor
– Top edge is greater than 36" above floor
– Total area of glass is greater than 9 sq. ft. (1296 sq.in.)
– One or more walking surfaces within 36" horizontally of the glazing
All glass in glass in walls. If glass is being used as a barrier for indoor or outdoor swimming pools or spas when the bottom edge of the glazing is less than 60" above a pool side of the glazing and the glazing is within 5 feet of a swimming pool or spa deck area, then you must have tempered glass for your saftey.
Glass in stairway areas.  If there is glass in your stairwell or landing area or within 5 feet of the bottom and top of stairways where the bottom edge of the glass is less than 60" above a walking surface.
Looking for NYC Tempered Glass Service?
Florian Glass Service specializes in NYC tempered glass as well as many other glass products and services for buildings commercially and residentially. Not only do they serve the NYC area in Hoboken, Norwood, Jersey City, but they also serve the entire North NJ area in towns like Wayne, Totowa, Hackensack, Wyckoff, Glen Rock, Leonia, Oakland, Garfield, Hasbrouck Heights, Essex Fells, Manhattan, and many more!
For more information on this glass contractor or other glass services or products, you can contact them today at(201) 863-4770 or visit the website.