Do you have a new office building and need NYC glass office partitions? In an office environment, it's usually best for work flow for everyone to have their own space. The typical cubicle look can seem clunky and certainly not very visually appealing when it's all over the place. Many people are beginning to look more into glass partitions as dividers for their offices. Here are some reasons why glass partitions may be the right move for you.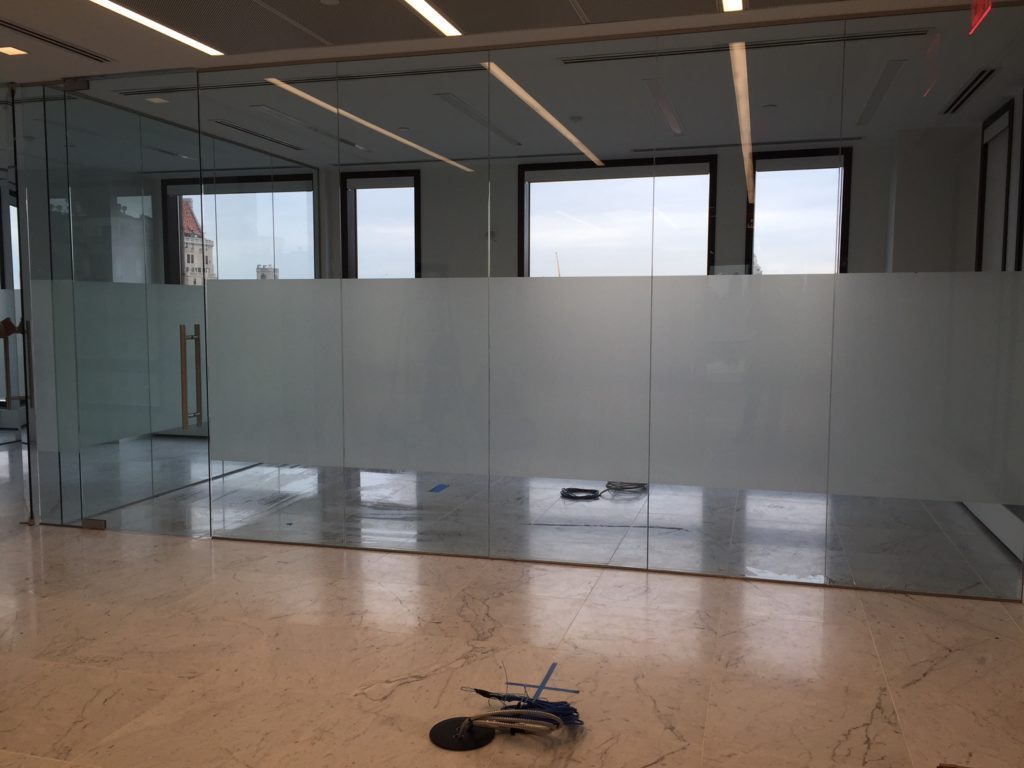 Why NYC Glass Office Partitions?
1. Aesthetics – Is having a sleek, professional looking office important to you?  By bringing NYC glass office partitions into your home, you'll give your office a beautiful look. You can still keep some privacy to your walls as well. If you don't want a meeting room being completely visible, choose clouded glass for that space. It'll allow for more natural lighting to come in and will maintain the privacy of the space.
2. Productivity – Having individualized workspaces is important, but you don't want employees feel shut off completely. By having glass partitions installed throughout your office, you can help to keep the place feeling open. This can help to increase productivity and keep an open, friendly environment for employees. Being too closed off can make employees feel isolated and separate from each other rather than a unit that is working together.
3. Inexpensive – The best part about glass partitions is that they're not even expensive to have installed! They're easily brought in and can be moved around as needed. It is also a procedure that doesn't take much time to do. This means minimal downtime for your office as the partitions are put in place. Less downtime means more time to do business and carry on your company's work.
Looking for the Best in NYC Glass Office Partitions?
If you want the best NYC glass office partitions available, contact Florian Glass today. Florian has been around for almost 80 years and have the experience to get any job done well. They seek to not only meet, but exceed current energy efficiency standards while making your space as elegant as possible. For more information on their services, contact them today!