If you are building a new retail space or just looking to revamp a current one, you should consider Manhattan storefront glass. There are many advantages to opting for this design for both your business and the building. To help you decide if this is a project you should invest in, below are some advantages of storefront glass for your business.
Manhattan Storefront Glass | Boosts Customer Traffic
Customers are reluctant to enter a retail space unless they know what it offers. While a catchy name and bold signs are useful, they are no substitute for actually showing customers your products. You can do this by having large windows that allow potential customers to view the entire store, by having enclosed displays that showcase specific products, or by combining them. This gives an open exhibition that showcases particular products while giving a view of the store behind.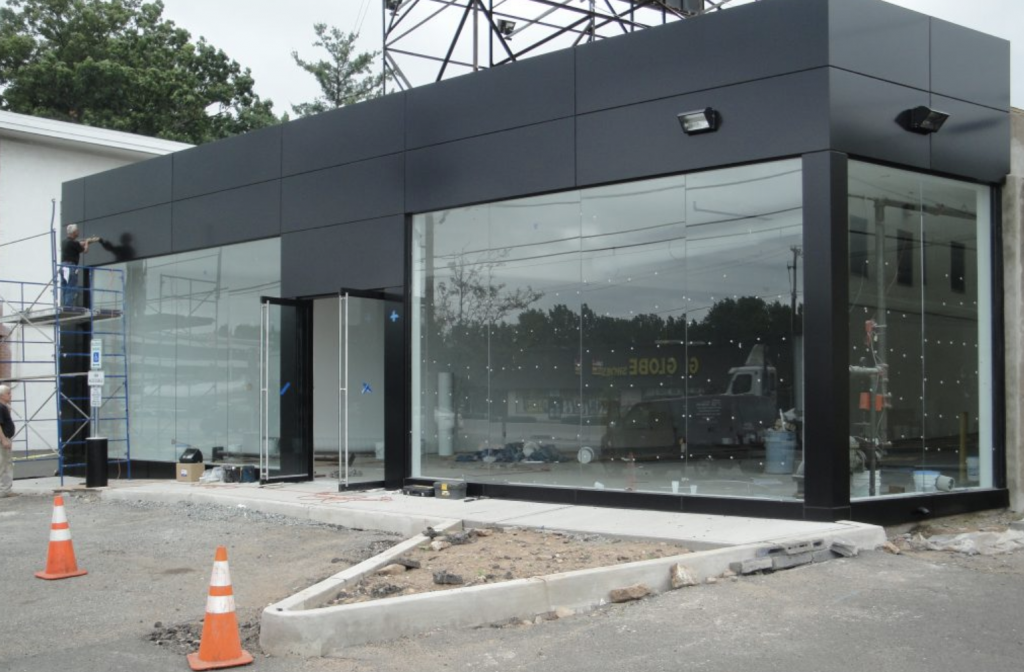 Storefront Glass Windows in Manhattan | Deters Crime
There is nothing criminals hate more than being made visible. The success of most criminal ventures relies on not being seen. When your storefront features large windows, it means that everything inside is on display, making thieves less likely to target your store.
Storefront Glass in NYC | Increases the Value of the Building
If you own the retail space, this is a significant plus. When stores are looking for locations to rent, they want the very best. One way you can make your business stand out is by outfitting it with storefront glass. You will be able to charge more in rent and should you eventually sell the building; you will be able to increase your asking price.
NYC Storefront Glass Windows | Improves Energy Efficiency
Most storefronts have some windows in place, even when they are not expansive displays. However, those without large glass displays are usually older buildings, which means that the seals around the windows have likely deteriorated to the point that they no longer maintain the temperature in the store well. Given how often customers open the doors to go in and out of the building, any measure you can take to improve energy efficiency will make a difference.
NYC Storefront Glass Installation | Increase Employee Productivity
This is perhaps the least apparent benefit of storefront glass. When the store is visible from the outside, employees are hyper-aware of their visibility. Even if they are not thinking it consciously, they will do a better job of staying on task and be more productive since they know they could be observed at any moment.
Storefront Glass in Manhattan | More Natural Light
The lighting in your store has a significant impact on the way customers feel inside the building and how they perceive what you are selling. Regarding inspiring good feelings, you cannot do better than natural light. With large storefront glass, the sun will always be shining in and making your store feel like a great place to be.
Looking for the Best Company for Manhattan Storefront Glass?
Florian Glass Service is the company to hire for storefront glass. For over 77 years, Florian Glass Service has been serving homeowners and business owners for all their glass needs. When we install a custom designed glass to your home, it will last for generations. One of our focuses is to design sunrooms and windows that allow a natural light atmosphere while delivering high energy efficiency. We have the knowledge, experience and artistic craftsmanship to supply you with the plan of your dreams. Your project can enhance the architectural look of your property and increase the value while saving you money. Our designers and our construction team will make sure that your ideas are fulfilled for beauty, comfort and cost efficiency. Florian Glass Service is the perfect company for all your glass projects in your home. Give us a call at (800)479-4774 today or visit our website. We can change the way you live and work. Let us prove it to you!