If you're a business owner, having beautiful Hudson County storefront windows can be a lot more impactful than you think. We're always told that first impressions are extremely important. For your store, the first impression you're going to give is your storefront. If it looks rundown or just not up to par with others, your business will suffer. For that reason it's essential that your storefront looks amazing! Don't let the look of your place drive away customers from your great products or services! There are a lot of options to choose from when selecting storefront window glass; here are a few.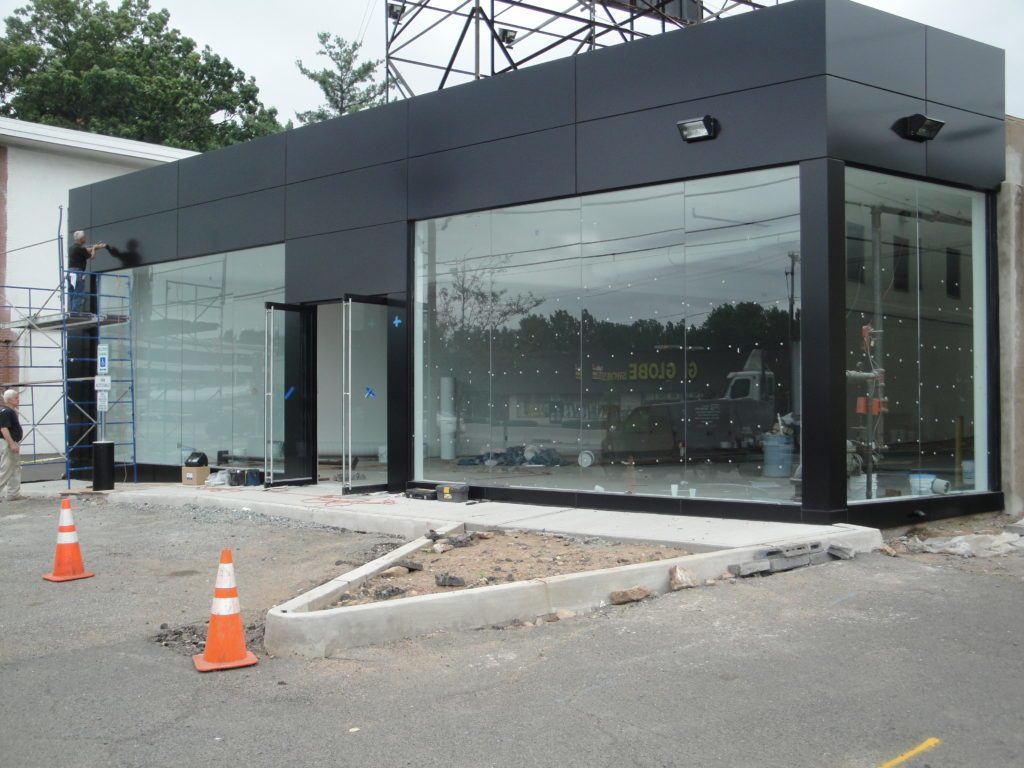 Choosing the Right Hudson County Storefront Windows
1. Clear: Regular, clear glass is obviously a very common selection that people make. It generally looks good no matter what type of shop you're running. A huge benefit of the clear glass is for a shop where you may have products on display in the front. A beautiful storefront window will allow potential customers to see your products while being impressed at the look of your store itself. It also allows for plenty of natural lighting which can make your space feel more open and lively.
2. Tinted: Having tinted Hudson County storefront windows is not the right choice for everyone. It fits a much narrower group of shops than a typical clear window would. The type of glass you choose is largely preferential but also plays a huge role in the atmosphere you're trying to set. You may want tinted windows as a certain type of restaurant if you want a darker ambiance and vibe. A professional from Florian Glass would be able to help you make the decision that's right for your business!
3. Frosted: Frosted glass has a very unique look to it. It lets in much of the same natural lighting that clear glass would, but is opaque. This is best fitted for a place that wants the atmosphere and lighting of clear glass, but wants to maintain a certain level of privacy. This may be found more typically in massage parlors or doctor's offices for example.
Do You Need Hudson County Storefront Windows Installed?
Having the right Hudson County storefront windows for your shop will have a noticeable effect on your business. If you're looking for a high quality company to install your windows, contact Florian Glass today. They'll help you make the perfect choice to complement your business and increase customer flow! For almost 80 years Florian Glass has provided top quality glass services from shower doors to storefronts. They work hard to ensure not only beauty and elegance in design, but also that energy efficiency standards are met. For more information on their services, contact them today!