Choosing the glass for your storefront is a major decision for you to make for your business. It will be the first thing that many people see as they go in and the last thing they see as they leave. It is essential to have a storefront that is beautiful aesthetically as well as functional and safe. There are several different options available when you get Hudson County storefront glass service. Each has it's own unique perks, but not any type may be right for your business. Here are some of your options when you look into getting Hudson County storefront glass service.
Hudson County Storefront Glass Service Options
Transparent glass is most common type of glass that is found in storefronts. It is neutral and allows for good natural lighting, and though it may seem plain can still look very sleek. This is a good option to go with if your business is a retail location and you want customers to be able to see inside. Having a nice transparent, glass storefront that shows off your products may draw in more customers.
Another common type of storefront glass is stained glass. This type may not be right for just any location, but it can add a beautiful effect if it's done the right way in the right place. If you have a bar or another form of entertainment location, stained glass may be ideal for you.
Frosted glass is a third option that you can choose for your storefront. Frosted glass allows a strong amount of light to come through while maintaining a higher level of privacy than transparent glass. This is perfect for doctors offices or massage parlors where privacy is necessary.
No matter what style of glass you choose for your place of business, you should make sure that all of the glass is tempered. This will ensure that if the glass were to shatter, it would be in chunks rather than with sharp edges. Be sure to talk to your Hudson County storefront glass service expert to find out which option is best for you.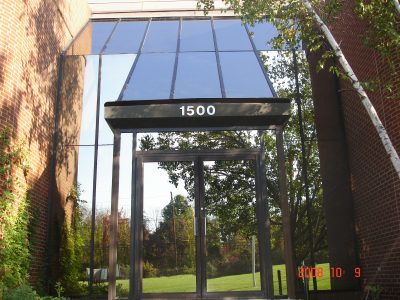 Do You Need Professional Hudson County Storefront Glass Service?
If your place of business needs a complete frontal overhaul, you should consider getting Hudson County storefront glass service. Florian Glass provides the services you need for both commercial and residential purposes. Their services extend through NYC and North Jersey. For more information on their services, contact Florian Glass today at (201)863-4770 or visit the website!