A gloomy business environment is never a good thing for business owners and their workers. Something that can make a drastic difference is installing business skylights. The awesome effect that natural light has on humans is shocking to most people. Here are some things that business skylights can do for your workplace.
Adding Skylights to Benefit the Workplace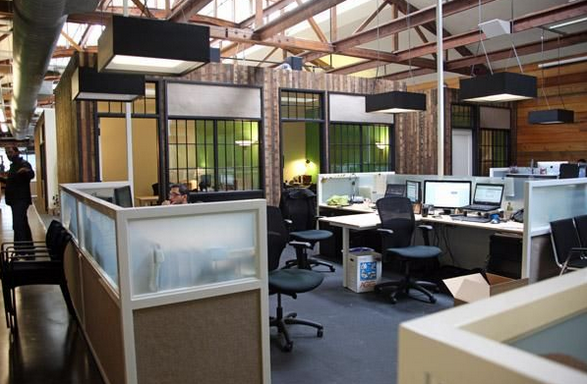 Benefit from increased work output and productivity – Science now backs up what many people have known for decades: natural light makes you more productive and efficient. Workers achieve a higher productivity level when stationed in naturally lit environments than when located in outdated offices with artificial lighting. In this way, the cost of switching to skylights and natural light pays for itself via increased productivity.
Create a more comfortable and appealing workplace – Artificial lighting has a variety of negative health effects. Some people have trouble sleeping properly when they spend large amounts of time in artificially lit buildings, while others struggle with headaches and reduced energy levels when their natural sun exposure is limited by office lighting. Installing small skylights in your office, retail store, or workplace can have a huge positive effect on employee comfort and happiness. Since sun exposure is one of the most important elements of good health, using skylights to light your office keeps your team focused, efficient and more comfortable at work.
Reduce stress levels and keep your team motivated – Natural light can reduce feelings of stress, frustration and overall tiredness. As little as 10 minutes of exposure to sunlight every day is enough to cut your stress levels dramatically, helping you achieve a better level of health and a more satisfying life and career. Natural light can also increase your motivation and keep you focused on the task at hand. Even with diffusing filters, the natural light from a skylight will help keep your team more motivated and relaxed throughout the average workday.
Lower your energy bills and improve the environment – The cost of energy is on the rise, and artificial lighting continues to be one of the biggest utility costs for most businesses. While some artificial lighting may still be necessary for your workplace, it's possible to drastically reduce your energy bills by installing skylights. With the right skylight placement, you can completely light your office during the daytime with natural light alone. Good planning and the right skylights make significant reductions in your energy expenses. Seeing reductions of 30% or more per month can be very possible for your business.
Increase your sales team's close rate and earnings – Natural light helps sales teams close deals and market products more effectively. There's a reason photographers prefer natural light above all artificial light sources. It makes products look better and encouraged customers to interact with them.
Florian Glass Service is offers & installs business skylights as well as many other glass products and services for buildings commercially and residentially. They serve the Essex County, Hudson County, Bergen County, Passaic County, and NYC areas in towns such as Hoboken, Norwood, Jersey City, Fort Lee, Short Hills, Wayne, Totowa, Hackensack, Wyckoff, Glen Rock, Leonia, Oakland, Garfield, Hasbrouck Heights, Essex Fells, Manhattan, and many more!
For more information on this glass contractor or other glass services or products, you can contact them today at(201) 863-4770 or visit the website.