Bathrooms no longer need to be basic and boring to be functional. Let your shower enclosure be the showpiece of your bathroom. With hundreds of glass choices, ranging in design, color and thickness, in addition to hardware choice and a framed or frameless enclosure, the possibilities are plenty. Here are some advantages of getting glass shower door installation for your bathroom:
Why to Consider Glass Shower Door Installation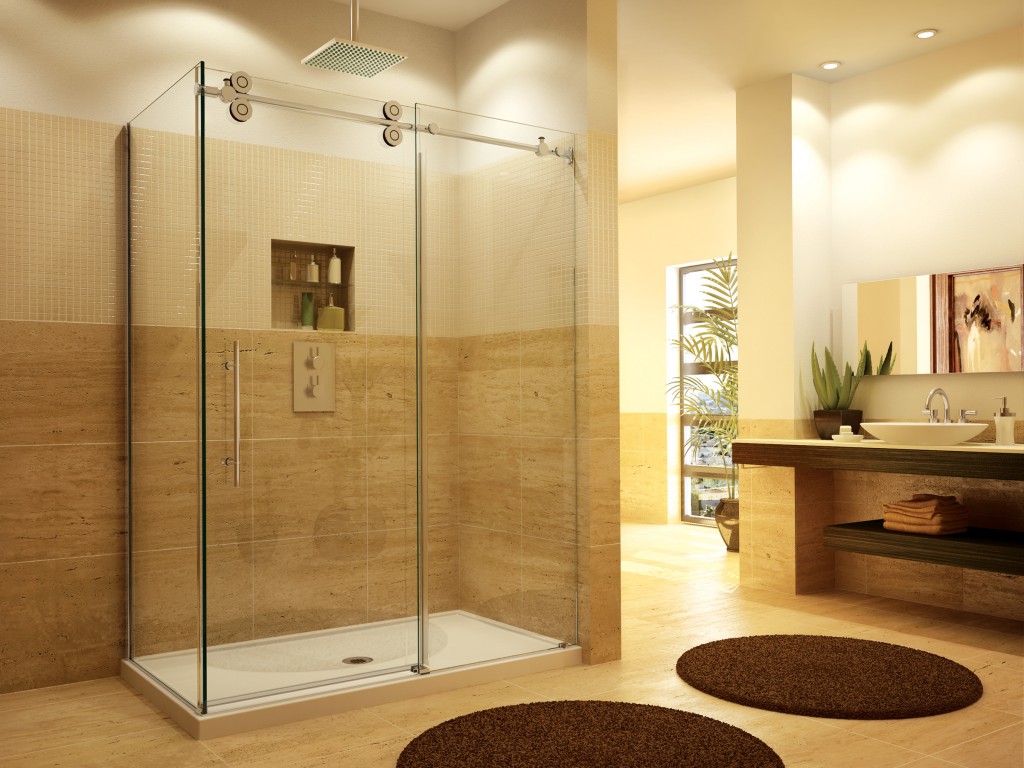 Practicality
Getting a glass shower door installation can help to open up your bathroom and create a more spacious atmosphere while imposing limited demands when it comes to cleaning. Unfortunately, shower curtains tend to soil quickly and become hubs for bacteria and mold growth, which can reduce the quality of your indoor air. Glass shower doors are easy to clean, so you can avoid this problem with regular maintenance. When properly maintained, your glass door may last a lifetime. This is because shower doors are made from thick glass that is designed to stand up over time. Frameless shower doors even offer the advantage of resisting corrosion.
Aesthetics
Many people choose glass shower door installation because of the aesthetic boost that it can offer. This option can make your bathroom feel more open as well as more unified in design. They may reduce the need for an additional light inside the shower since they allow light to pass through their panels. Glass shower doors are especially helpful if you are going for a classier, more luxurious aesthetic. Frameless shower doors may be even more cosmetically appealing than their framed counterparts because they create a sense of seamlessness. If you are looking for a way to open up your bathroom, consider installing a glass shower door.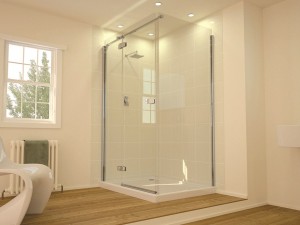 Options
Glass shower doors are attractive because of the range of options in which they are available. Many homeowners enjoy the look and convenience of glass sliding doors, while others prefer swinging doors. Sliding doors may be more appropriate if your bathroom is on the smaller side, while a swinging shower door may feel more luxurious if you have the room for it.
Florian Glass Service offers Glass Shower Door installation services and many other glass services and products for structures commercially and residentially in the Essex County, Hudson County, Bergen County, and NYC areas in towns such as Hoboken, Union City, Jersey City, Paramus, Short Hills, West New York, Garfield, North Bergen, Lodi, Fair Lawn, Kearny, Franklin Lakes, Demarest, Fairview, Hasbrouck Heights, East Rutherford, Manhattan, Haworth, Glen Rock, Maywood, Saddle Brook, Upper Saddle River, and many more!
For more information on that or other glass services or products, you can contact them today at
(201) 863-4770 or visit the website.
Glass Shower Door Installation Home Page