Glass wall partitions are often found in offices, facilities and retail outlets all over the world. And as the style options continue to grow, they are becoming even more popular. Here are some benefits of adding glass office partitions to a workplace.
Glass Office Partitions Benefits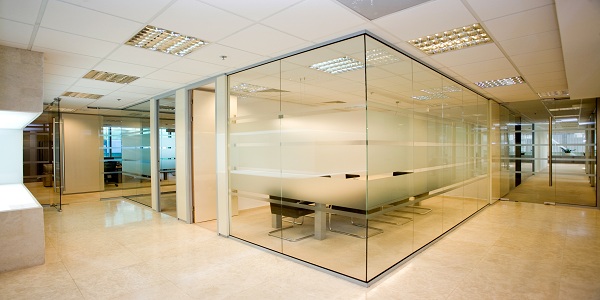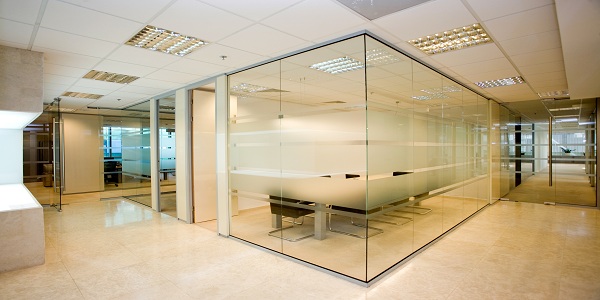 Today the range of glass commercial partitions includes part plasterboard and partial glass walls, framed partitions of glass and frameless partitions of glass. Glass wall partitions are not only modern and stylish in appearance; they offer many advantages for the contemporary office. Most notably, they effectively create a light and spacious working environment. The benefits afforded by glass wall partitions make them a great way of adding an air of elegance as well as a professional appearance to any office. Regardless of the specific requirements of each office, there will always be a suitable choice in glass partitions to meet the demands of the business.
Natural light
Commercial partitions of glass do a terrific job of maximizing the impact and dispersion of natural light, particularly when formed from clear plate glass that creates a powerful effect of open space. Adding glass partitions to a working environment provides an enhanced progressive mood in the space. It also saves money by increasing the use of natural light, thus cutting down on energy expenditure.
glass partitions maximize any natural light that enters the room. The fact that glass partitions enable natural light to be dispersed properly also means that the company can save money on energy bills throughout the lighter months of the year. Glass partitions create a professional environment which increases productivity and also presents clients with a great first impression.
Cost-efficiency
Glass wall partitions won't only save on energy costs, they can also make the future expansion and rearrangement of an office a breeze. Glass partitions are an easily and quickly installed feature that are effective at dividing space while requiring zero or minimal structural modifications to the room, which could save serious dollars. Glass partition walls are also really cost effective – not only for the fact that they save you money on your energy bills. The fact that they completely transform any given space means that office rearrangement is easy and it doesn't require any huge costs.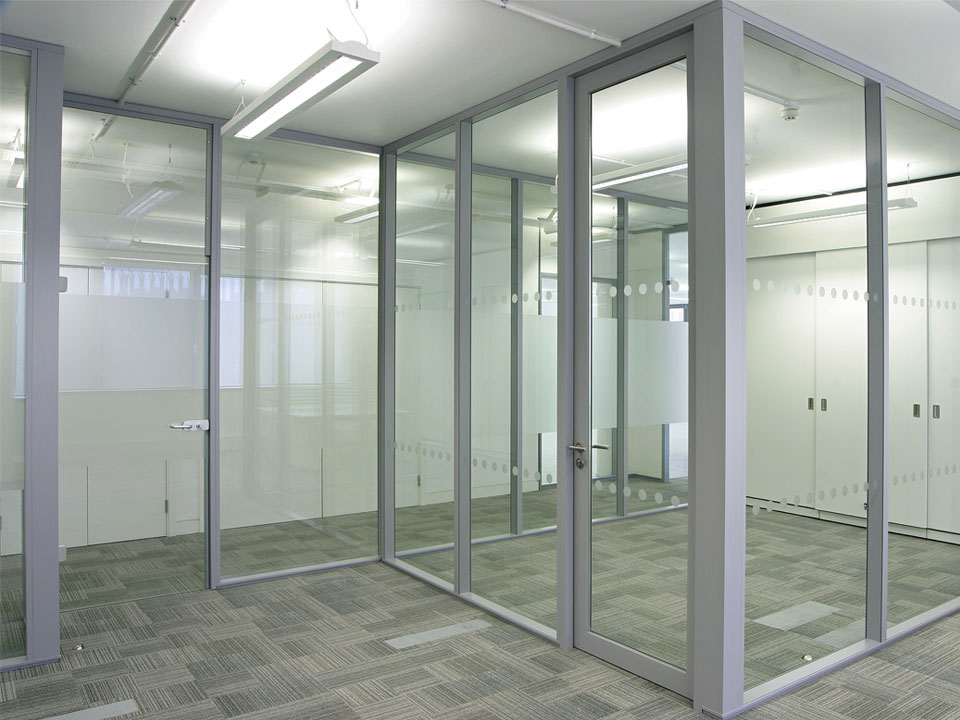 Privacy
Glass office partitions can very successfully be used to create a private space within a busy office environment when they are formed from frosted, tinted or colored styles of glass. They can also assist in the lowering of noise levels. In fact, double glazed glass partitions are some of the most effective at preventing noise pollution. Privacy is a huge advantage of glass partitions in an office as although everyone is still in one room, the partitions create separate smaller offices for individual teams. This means that team meetings can take place without being overheard by the rest of the office and general chit chat between colleagues does not have to be off putting for other staff. If there are certain rooms that will be used specifically for meetings that tinted, frosted or coloured glass is a great way to keep them private.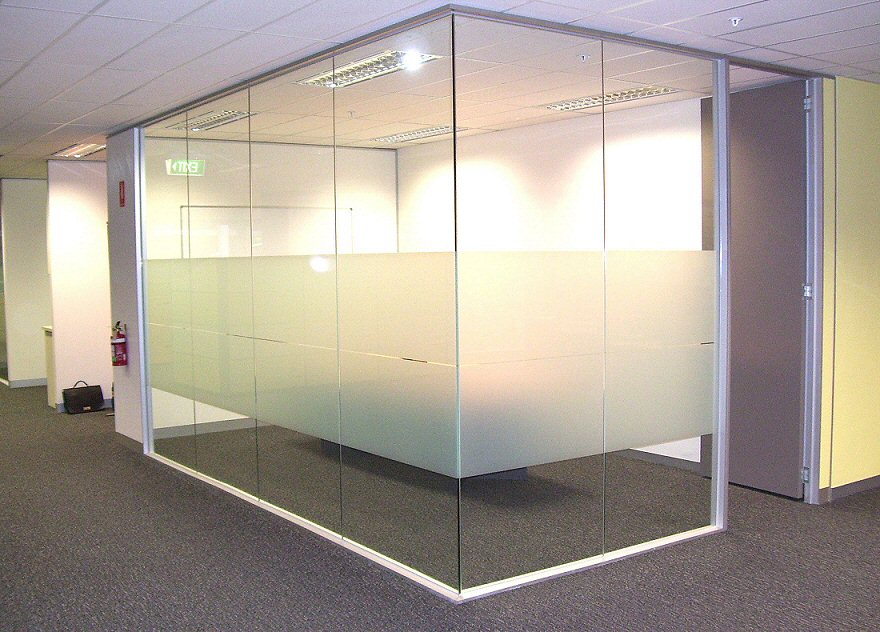 It is evident that glass partitions provide numerous advantages to an office space. When it comes to deciding what is most practical and suitable in demountable partitions for your particular office, it is always worth seeking the advice of an expert office designer who can recommend a range of options according to your needs and budget.
Florian Glass Service offers Glass Office Partitions in Fairview NJ as well as many other glass services and products or structures commercially and residentially in the Essex County, Hudson County, Bergen County, Passaic County, and NYC areas in towns such as Hoboken, Norwood, Jersey City, Palisades Park, Short Hills, West New York, Totowa, Ho-Ho-Kus, Lodi, Glen Rock, Leonia, Oakland, Garfield, Fairview, Little Ferry, Manhattan, and many more!
For more information on Glass Office Partitions or other glass services or products, you can contact them today at
(201) 863-4770 or visit the website.
Glass Office Partitions Home Page