A skylight can add a lot of life to a room. The natural light a skylight can provide will both save you money on electricity and lift your mood. If you've decided you definitely want a skylight installed, you now have to find the right skylight contractor. Here are some basic tips to help you find the best one:
Finding a Good Skylight Contractor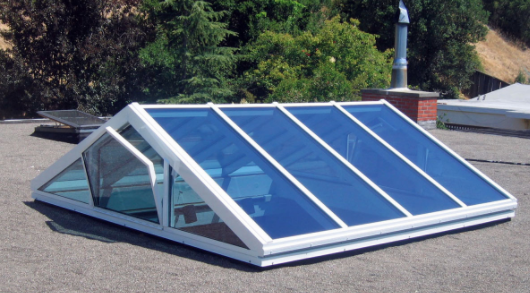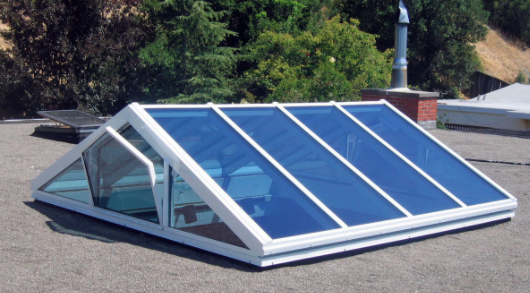 Get referrals. Talk with people you know and trust. Talk with family, friends, neighbors, lawyers, real estate agents and others who had skylight projects in the past. Look through professional listings to find skylight contractors in your area. Check out their reviews and browse photos in their portfolios to see how the work is.
Verify licenses. Make sure your skylight contractor candidates are licensed and in good standing with your state license board. Ask to see the contractor's pocket license, picture I.D. and certificate of insurance. Proper licensing demonstrates a company's best practices management, but hiring a licensed skylight contractor will also protect you. Worker's compensation insurance is a contractor's responsibility, not a property owner's, but that's not the case if a contractor is not licensed or does not carry proper insurance.
View recent work. Examine a contractor's past skylight work in their portfolio. You can even ask to see if those who hired the skylight contractor in the past are willing to send pictures or even let you come take a look for yourself. Try to ask yourself:
Does the work carry a warranty, and are problems corrected?
How does the construction site look?
Did the older finished project stand the test of time?
     4. Check references. Ask for a list of references. In private, discuss with previous clients their experiences working with the contractor. Ask things such as:
Was it a pleasant working relationship?
Did they and the skylight contractor communicate well?
Was the contractor fair and honest?
Was the project completed on schedule and within budget?
Were there extra costs or surprises?
How were problems handled?
How was the quality of craftsmanship and follow-up?
     5. Understand the contract. Decide on the skylight contractor you wish to hire and while your plans are in the permit-review process, discuss the different kinds of contracts available and ask for one to review.
Ask for updates to the construction bid if plans change for any reason.
Do not sign the contract until your permits have been approved and all costs have been finalized.
Looking for an Experienced & Professional Skylight Contractor in Bergen County NJ?
Florian Glass Service designs and installs quality bow skylights and offers many other glass products and services for buildings commercially and residentially. They serve the NYC area,  Hoboken, Norwood, and Jersey City as well as the entire North NJ area in towns like Wayne, Leonia, Hackensack, Midland Park, Glen Rock, Old Tappan, Oakland, Garfield, Hasbrouck Heights, Essex Fells, Manhattan, and many more!
For more information on this glass contractor or other glass services or products, you can contact them today at(201) 863-4770 or visit the website.