Searching for the best Bergen County Mirrors? Are you looking for custom mirrors in Bergen County? Florian Glass Service is the place to hire. There are many ways to enhance a home with mirrors. Most homeowners know how to hang a mirror in their home. They can be used in a small space to make it look bigger. Mirrors can be used in many different ways to make your space look larger. A professional glass mirror company can decorate your home to enhance the space and the beauty of your living space.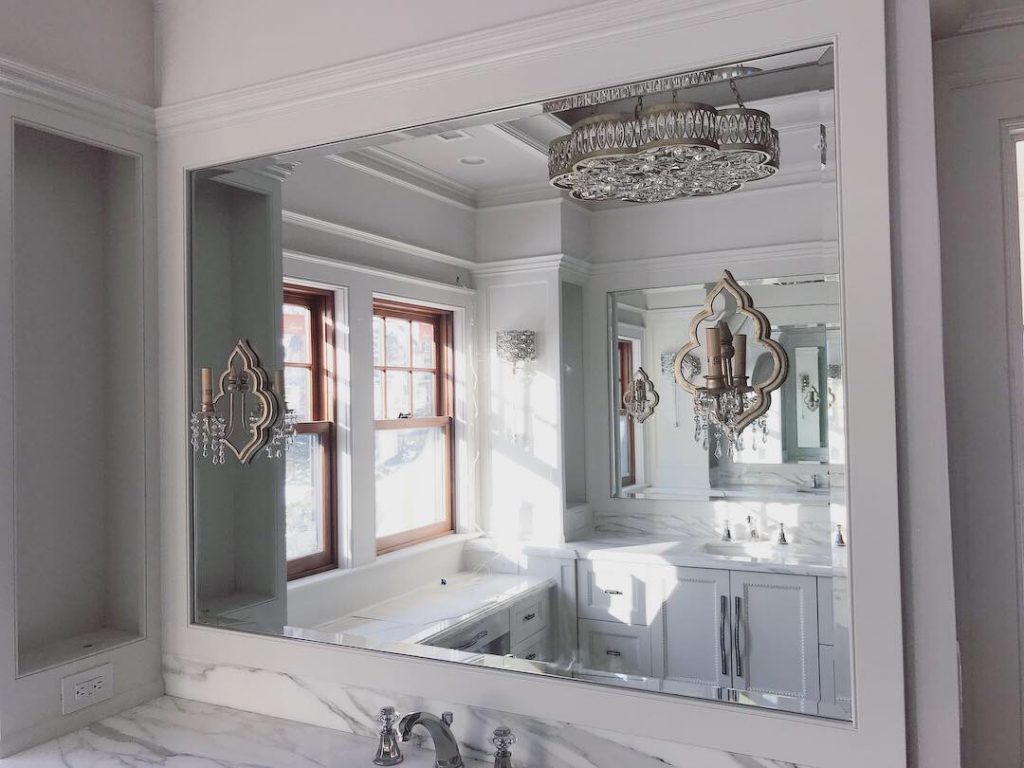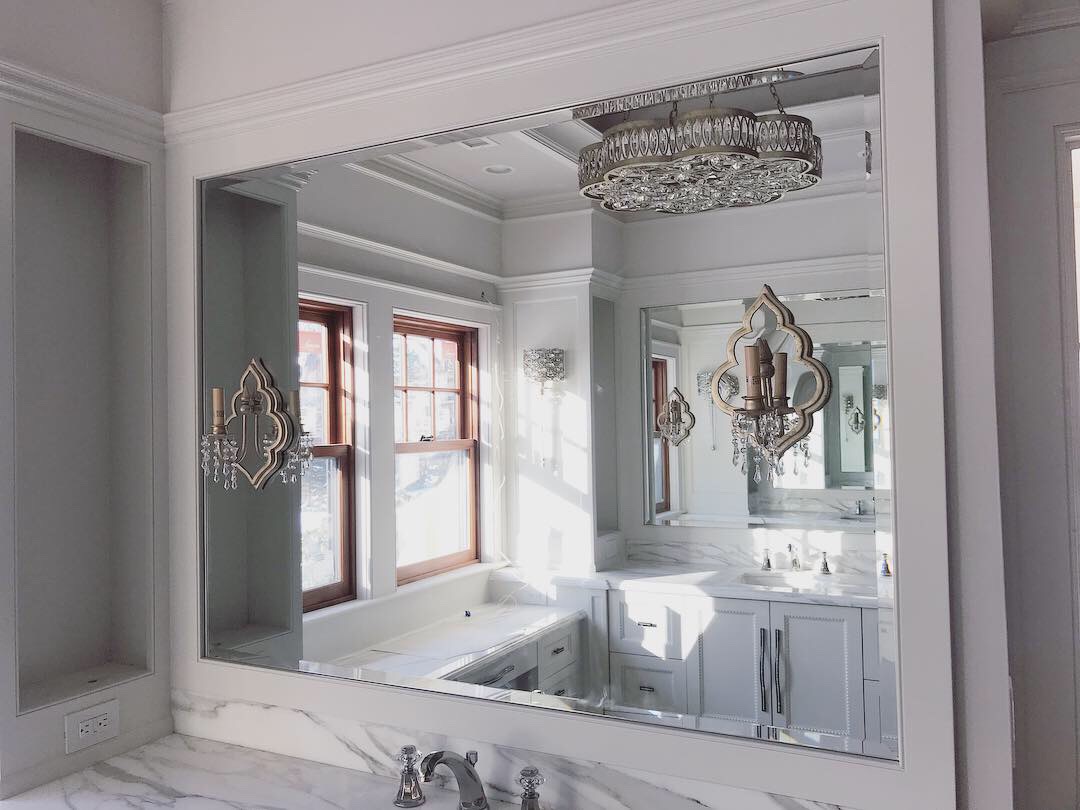 Bergen County Mirrors | Decoration
Decorating a home and enhancing a living space can be done with large or small mirrors. You can have the frames painted either the same color or different colors and group them together on the wall to look organized without feeling cluttered. Our professional designers can use longer skinny mirrors, turning them on their side making any wall look longer instantly. Another place to add mirrors is behind the stove. It is easier to clean up and brightens a dark area in the kitchen. A mirror will bounce available light around so that you can see the meal you are preparing in better light.
Bergen County Mirrors | Cabinets
Glued mirrored tiles added to the front of your cabinets reflect more around you therefore, making the area look larger and brighter. We provide mirrors for bathrooms, kitchens, living rooms, frames and so much more. When we add mirrors to our living spaces a small space becomes larger and more welcoming. By layering them up and mirroring an entire wall also creates a larger more open feeling space while giving depth to the space without weighing things down.
Bergen County Mirrors | Dining Room
Added mirrors next to the dining room table is similar to the look you may see at restaurants around the world. Mirrors by the table allows for a softer lighting to be used while still being able to see what you are eating. It keeps the area light and bright.
Bergen County Mirrors | Beautiful Lengthening
Adding mirrors that are floor length are great ways to make any space feel taller. The long shape pulls the eyes up and carries it around the room, making any space feel lighter and brighter. You can have them placed behind some furniture or on their own. In some small spaces where they lack a window, you can make a pretend window which gives the illusion of a wide-open space. There are many ways to use mirrors. The backsplash in the kitchen is a great place for some reflection. It will make any counter lighting brighter and can also attract the natural light to go throughout the room. Mirrors can also be added to furniture. Furniture with mirrors on them can be expensive. You can have a professional add glass cut mirrors to enhance the furniture and add beauty to a living space.
Looking for the best Bergen County Mirrors? At Florian Glass Service, we have been installing and designing beauty and comfort in living spaces for over 70 years. We have expertise in sunrooms, windows, insulated glass, frameless glass doors, glass showers and so much more. Come and visit our website to see all the amazing glass mirrors we have to offer. Our focus is to custom design sunrooms, window projects and much more to suit your needs and your project. If we can't do it, nobody can! Our knowledge and experience in artistic craftmanship provide you with the project of your dreams. Our designers and our construction team will implement your ideas adding beauty, comfort and cost efficiency. Florian Glass Service is the company for your project. We can change the way you live and work. Give us a call today!