Unfortunately, these days nearly every property needs protection from burglars. Windows are usually the weakest construction element due to that they are usually just standard glass. This makes them the easiest way for burglars to access your home. By replacing standard windows with burglar resistant glass, you remove these access points and protect your possessions from being stolen.
The Benefits of Burglar Resistant Glass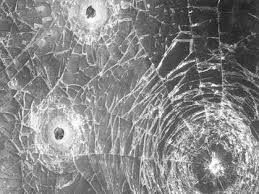 You home will no longer require ugly steel bars on the ground floor or basement windows in order to prevent theft.
Burglar-proof glass has excellent noise suppression values, meaning that noises from outside will not disturb you inside your home.
Variety of levels of security depending on the requirements of your home or business.
Look just like standard glass to provide security without sacrificing aesthetics.
Can be installed in virtually any window.
Burglar Resistant Glass Distinguishing Aspects
There are several factors that separate burglar-proof windows from standard windows:
Multi-chamber frame for maximum stability
Steel inlays
Burglar-proof security glass
Minimum of seven internal locks mean that window can be secured in vented position
Drill protection
Hardened steel bolts
Polyurethane foam
These features work together to create a window that is secure from jamb to jamb and cannot be easily broken, tampered with, or removed.
Burglar Resistant Glass Levels of Security
There are three main levels of security glass for a variety of purposes from securing homes and small businesses to banks and detox centers. Most residences will likely only require the first level but those with a high security risk such as wealthy families or those with political or diplomatic associations may decide to opt for a higher level of security glass
Level A: Ideal for homes, businesses, and vacation homes, this type of security glass is tested to DIN 25590 A specifications which require the window to withstand the impact of a 9 lb. steel ball dropped on the window from a height of 30'.
Level B: Ideal for computer labs, jails, police headquarters, detox centers, medical clinics, art galleries, museums, jewelry stores, banks, and homes with higher security risk. This level is tested to DIN 55290 B specifications. This specification means that the glass must withstand at least 70 hits with a sharp, machine-driven 4.5 lb. axe.
Level C: This level of security refers to bullet-proof glass which has been tested with various calibers from 9mm to .44 magnum. This type of window can only be ordered with steel reinforced aluminum frames and can be made with built-in alarm wires.
Florian Glass Service is glass company that also offers & installs burglar resistant glass as well as many other glass services and products for structures commercially and residentially. They serve the Essex County, Hudson County, Bergen County, Passaic County, and NYC areas in towns such as Hoboken, Norwood, Jersey City, Fort Lee, Short Hills, Wayne, Totowa, Hackensack, Wyckoff, Glen Rock, Leonia, Oakland, Garfield, Hasbrouck Heights, Essex Fells, Manhattan, and many more!
For more information on this glass contractor or other glass services or products, you can contact them today at
(201) 863-4770 or visit the website.